A former DARE cop gets decades in prison for sexually assaulting teens years ago, a south Texas cop faces an occupational hazard, and more. Let's get to it: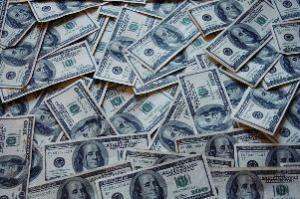 In Baltimore,
a Baltimore corrections officer was arrested on February 26
(the arrest was not publicized until weeks later) for allegedly sneaking drugs and other contraband into Baltimore Central Booking. Guard Sunhild Priedt, 55, went down after a supervisory saw her holding a brown paper bag under sweater and then place it in a trash can and walk away. The supervisor retrieved the bag, which was found to contain 104 grams of tobacco, 55 grams of marijuana, and nearly 200 buprenorphine kits. She is charged with
drug possession with the intent to distribute, possession of contraband with intent to deliver it to detainees and delivering contraband to detainees. She is being held without bond.
In Brownsville, Texas, a former Donna police officer was sentenced Tuesday to nine years in federal prison for using his police vehicle to provide protection for cocaine loads. Alejandro Martinez, 44, also diverted other officers from the trafficker's route. He had earlier pleaded guilty to conspiracy to possess with intent to distribute cocaine. He had been out on bond but was remanded to custody upon sentencing.
In Doylestown, Pennsylvania, a former suburban Philadelphia DARE officer was sentenced March 21 to a minimum of 24 ½ years in state prison for sexually abusing teens in the DARE program decades ago. James Carey, assaulted boys in the 1990s, while also serving in the Centennial School District as a resource officer with the then-federally funded program. Carey pleaded no contest to 20 counts of statutory rape, aggravated indecent assault without consent and related charges.