A State Department drug diplomat heads to Mexico City, the Missouri House gives initial approval to a therapeutic psilocybin study bill, and more.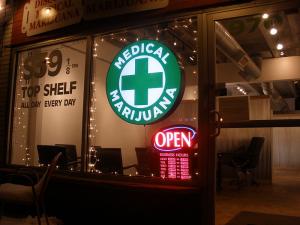 Medical Marijuana
Kentucky Medical Marijuana Bill Advances in House. A bill to legalize medical marijuana in the state, Senate Bill 47, that has already passed the Senate advanced in the House Wednesday just ahead of the final day of the legislative session today. To pass this session, the bill must now clear the House Licensing, Occupations & Administrative Regulations Committee and then pass a House floor vote today. If it does, the bill will go to the desk of Gov. Steve Beshear (D).
Psychedelics
Missouri House Approves Therapeutic Psychedelic Study Bill. The House has voted to approve House Bill 1154, which would require the state to conduct a study on using psilocybin for treating depression, substance use, or in end-of-life care. The bill still needs a final housekeeping vote in the House, but passed overwhelmingly this time. The bill would mandate that the Department of Health and Senior Services (DHSS) provide grants totaling $2 million for the research, subject to lawmakers approving the appropriation. The state would work with a medical center operated by the US Department of Veterans Affairs or with a state university hospital.
Drug Policy
House and Senate Bills Filed to Schedule Xylazine. A bipartisan bill to schedule the animal tranquilizer xylazine as a Schedule III controlled substance was filed in both the House and Senate on Tuesday. The drug, known colloquially as " tranq," is a powerful sedative and the subject of growing concern over its use by opiate and opioid users. While it has opioid-like sedative effects, it is not an opioid, so it does not respond to opiate overdose reversal drugs such as naloxone. It has been associated with soft-tissue wounds and necrosis that can lead to amputation. The DEA recently warned that "xylazine is making the deadliest drug threat our country has ever faced, fentanyl, even deadlier."
Foreign Policy
Assistant Secretary for International Narcotics and Law Enforcement Affairs  Todd D. Robinson Travels to Mexico City. Assistant Secretary for the Bureau of International Narcotics and Law Enforcement Affairs (INL) Todd D. Robinson will travel to Mexico City, Mexico March 28-31 to open the U.S.-Mexico Synthetic Drug Conference and meet with INL's partners in justice and law enforcement. The conference, co-hosted by INL and the Drug Enforcement Administration (DEA), will take place March 29-30, and will be attended by Assistant Secretary Robinson and Ambassador Kenneth Salazar, with recorded remarks by Secretary of State Antony Blinken. The conference will focus on strengthening U.S.-Mexico bilateral cooperation to counter the health and security threats posed by illicit synthetic drugs. While in Mexico, Assistant Secretary Robinson will also hold meetings with Mexican government officials to discuss shared security goals.
International
Suspected ELN Militants Kill 9 Colombian Soldiers Near Venezuelan Border. At least nine soldier were killed and nine more injured in an attack on a military post in the state of Norte de Santander Wednesday. The military said it believed leftist rebels of the National Liberation Army (ELN) carried out the attack. The ELN is among a number of armed groups involved in the cocaine trade but has also been involved in peace talks with the government of left-wing President Gustavo Petro. If the ELN is shown to have carried out the attack, that could seriously complicate his effort to bring "total peace" to the country. Whoever carried out the attack is "absolutely far from peace and the people," Petro said.