A North Carolina marijuana legalization bill has been filed, more New York regions have been cleared to license marijuana businesses, and more.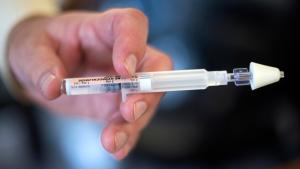 Delaware Marijuana Legalization Bills Go to Governor
. The Senate has approved a pair of bills that would legalize marijuana (
House Bill 1
)
and regulate legal marijuana commerce (
House Bill 2
), sending the package to the desk of Gov. John Carney (D), who vetoed similar legislation last year. This year, both the House and the Senate passed the bills by veto-proof majorities. The package would legalize the possession of up to an ounce by people 21 and over, as well as create a regulatory framework that would allow for up to 30 pot shops. Retails sales would be taxed at 15 percent. After passage of the bills, the governor's office said he remained "concerned" by marijuana legalization.
New York Able to Issue More Recreational Marijuana Licenses After Court Ruling. A ruling from the US 2nd Circuit Court of Appeal has cleared the way for state officials to issue recreational marijuana licenses in Brooklyn, central New York, the mid-Hudson region, and central New York. Licensing in those regions had been blocked by a temporarily restraining order issued on behalf of a Michigan entrepreneur who challenged the state's licensing system that aims to put the first round of licenses into the hands of people who had prior marijuana convictions or whose relatives did. His lawsuit charges that policy violates constitutional interstate commerce protections. That temporary restraining order has now been limited to the Finger lakes region. Licensing in nine other areas of the state, including the rest of New York City was not impacted by the lawsuit or the injunction.
North Carolina Marijuana Legalization Bill Filed. A measure to legalize marijuana, Senate Bill 346, was filed late last week. The bill would legalize the possession of up to two ounces and would allow for up to six plants to be grown for personal use. It would also create a taxed and regulated system of legal marijuana commerce, with a state retail tax of 20 percent and localities being able to add another three percent. A quarter of marijuana tax and fee revenues would go to a "community reinvestment and repair fund," while another 10 percent would go to a social equity fund and half would go to the state general fund. It would also include "the automatic expunction of certain marijuana offenses." The bill's seven sponsors are all Democrats. It is now before the Senate Committee on Rules and Operations.
Harm Reduction
Food and Drug Administration Approves Narcan Without a Prescription. The Food and Drug Administration (FDA) announced Wednesday that the opioid overdose reversal drug naloxone (Narcan) can now be sold over the counter (OTC). It is a move long sought by public health officials and harm reductionists who hope that it can help reduce the nation's opioid overdose death toll. OTC naloxone should be available on store shelfs in big box chains, supermarkets, convenience stores, gas stations, as well as online and in vending machines by late summer. "Today's approval of OTC naloxone nasal spray will help improve access to naloxone, increase the number of locations where it's available and help reduce opioid overdose deaths throughout the country," FDA Commissioner Dr. Robert Califf said. "We encourage the manufacturer to make accessibility to the product a priority by making it available as soon as possible and at an affordable price."