That Minnesota marijuana legalization bill keeps rolling toward final passage, Colombia's president suspends a ceasefire with a rightist drug trafficking group, and more.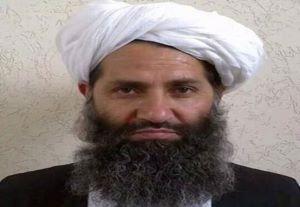 Marijuana Policy
Minnesota Marijuana Legalization Bill Advances Again, with Big Amendment. The House Commerce Finance and Policy Committee has approved the marijuana legalization bill, House File100, but only after members accepted an amendment that overhauls various aspects of the bill—mainly at the request of marijuana industry players. The industry is operating under a law enacted last years that allows low-THC edibles, and the amendment eliminates some of regulations in the current bill that don't make sense in the low-dose hemp market. The Senate adopted a similar amendment last week, but there are differences that will have to be resolved in conference committee. For instance, the House bill now has a lower personal possession limit than the Senate bill and is more expansive when it comes to who qualifies as a social equity license applicant.
Opiates and Opioids
DEA Reports Widespread Threat of Fentanyl Mixed with Xylazine. The DEA is "warning the American public of a sharp increase in the trafficking of fentanyl mixed with xylazine. Xylazine, also known as "Tranq," is a powerful sedative that the U.S. Food and Drug Administration has approved for veterinary use. "Xylazine is making the deadliest drug threat our country has ever faced, fentanyl, even deadlier," said Administrator Milgram. "DEA has seized xylazine and fentanyl mixtures in 48 of 50 States. The DEA Laboratory System is reporting that in 2022 approximately 23% of fentanyl powder and 7% of fentanyl pills seized by the DEA contained xylazine." Xylazine and fentanyl drug mixtures place users at a higher risk of suffering a fatal drug poisoning. Because xylazine is not an opioid, naloxone (Narcan) does not reverse its effects. Still, experts always recommend administering naloxone if someone might be suffering a drug poisoning. People who inject drug mixtures containing xylazine also can develop severe wounds, including necrosis—the rotting of human tissue—that may lead to amputation"
.[Editor's Note: This sounds like a good argument for a "safe drug supply," or a "legal and regulated supply of drugs with mind/body altering properties, as the Canadian Association of People Who Use Drugs put it in their "Safe Supply: Concept Document."]
International
Taliban Announces Ban on Marijuana Cultivation. Taliban leader Hibatullah Akhundzada announced on Sunday issued an official order prohibition marijuana cultivation across the country. According to the UN Office on Drugs and Crime, Afghanistan is the world's second largest cannabis producer, after Morocco. The ban includes non-psychoactive hemp. "Cultivation in the whole country is completely banned and if anyone grows them, the plantation will be destroyed. The courts have also been ordered to punish the violators as per Sharia laws,"the statement reads.
Colombia President Suspends Ceasefire with Gulf Clan. President Gustavo Petro on Sunday suspended a ceasefire with the Gulf Clan, the country's biggest drug trafficking organization, after accusing it of attacking civilians. "I ordered the security forces to resume all military operations against the Gulf Clan,"he said on Twitter. "I will not allow them to keep sowing distress and terror in the communities,"Petro added. At the end of last year, Petro had declared a bilateral ceasefire with several armed drug trafficking groups, including the Gulf Clan, as well as the National Liberation Army (ELN) and FARC dissidents. It was the first step in Petro's "total peace" plan to end decades of violence through negotiation with the criminal groups. The Gulf Clan consist of former rightist paramilitaries and is estimated to control between 30 percent and 60 percent of the drugs exported from the country.
Peru Clash with Shining Path Remnants in Coca Valley Leaves Six Dead. Five Shining Path members and one army soldier were killed in a clash between the remnants of the 1980s leftist Shining Path insurgency and a military patrol in a coca-growing valley in the VRAE (Valleys of the Apurimac and Ene Rivers). The army patrol was looking for Victor Quispe Palomino, alias Comrade Jose. They didn't find him. Since the Shining Path was defeated militarily in the early 1990s, remnants of the group have remained in coca-growing areas in the VRAE where they are allied to cocaine trafficking groups.