Medical marijuana is killed in Kansas but survives in Kentucky, cocaine production hits an all-time high, and more.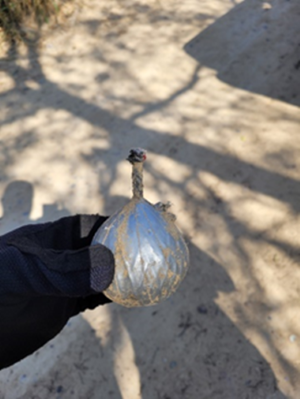 Medical Marijuana
Kansas GOP Lawmakers Kill Medical Marijuana Bill. Medical marijuana is dead for this session after Republicans in the Senate Federal and State Affairs Committee voted to "table" the medical marijuana bill, Senate Bill 135. Both Democrats on the committee voted to keep the bill alive. The vote came after two days of hearings on the bill, including a full opposition slate of Republican state leaders, health officials, and law enforcement on Thursday.
Kentucky Senate Passes Medical Marijuana Bill. On the last day to keep the bill alive, the Senate voted Thursday to approve a medical marijuana bill, Senate Bill 47. The bill allows for the use of medical marijuana for a list of specified medical conditions, but does not allow for smokeable marijuana. It does set up a system of taxed and regulated medical marijuana production and sales. The House could vote on the bill when the legislature returns for a one-day session at the end of the month.
Foreign Policy
Marjorie Taylor Greene Claims Cartels Left Bomb at Border; It Was a Ball of Sand. MAGA political arsonist Rep. Marjorie Taylor Greene (R-GA) told her two million Twitter followers Wednesday that Mexican drug cartels had planted bombs on US soil at the border to terrorize Americans and kill or injure Border Patrol agents. She posted a picture of what turned out to be a ball stuffed with sand and covered with duct tape and claimed it was "explosive" and a "bomb," adding that "this changes everything" and calling on the US military to "take action" and "end this Cartel led war against America!" But Border Patrol Chief Raul Ortiz quickly shot down Greene's incendiary claim, tweeting that "During a Jan. briefing, leadership was notified that Agents found a duct-taped ball filled with sand that wasn't deemed a threat to agents/public." Greene has not deleted her post and instead doubled-down on her theory in response to the fact check. "That's not what the border patrol agents are telling me," she retorted on Twitter. But the "bomb" is still just a bag of sand.
Harm Reduction
Mississippi Governor Signs Fentanyl Test Strip Decriminalization Bill into Law. Gov. Tate Reeves (R) has signed into law House Bill 722, which decriminalizes fentanyl test strips by removing them from the state's definition of drug paraphernalia. Use of the strips is aimed primarily at reducing drug overdoses by letting users know what is in their drug supply. As Reeves signed the bill into law, he could not resist taking a jab at the Biden administration: "I've signed HB 722 which decriminalizes fentanyl testing strips," he said. "It's a sad reality that fentanyl overdoses are skyrocketing as a result of an open border." In reality, .fentanyl's role in fatal drug overdoses began about a decade ago and has increased steadily through both the Trump and the Biden administrations.
International
Cocaine Production at Highest Level Ever, UNODC Says. In a new report, the UN Office on Drugs and Crime (UNODC) finds that cocaine production is at its highest level ever as demand rebounded after the pandemic and new trafficking hubs emerged. Production rose a whopping 35 percent between 2021 and 2022, at least in part because of innovations in cultivating the coca plant and in converting coca leaf into cocaine. "The Covid-19 pandemic had a disruptive effect on drug markets. With international travel severely curtailed, producers struggled to get their product to market. Night clubs and bars were shut as officials ramped up their attempts to control the virus, causing demand to slump for drugs like cocaine," the report said. "However, the most recent data suggests this slump has had little impact on longer-term trends. The global supply of cocaine is at record levels," it said. UNODC said nearly 2,000 tons of cocaine were produced in 2020, a continuation of a "dramatic uptick in manufacture that began in 2014, when the total was less than half of today's levels."
Last Year Saw a Surge in Drug Executions Worldwide. The number of people executed for drug offenses surged in 2022, according to a new report from drug policy reform group Harm Reduction International (HRI). The 1 cited at least 285 executions for drug offenses last year, more than double the 131 people executed in 2021. The number of people being handed out death sentences for drug offenses also grew, with at least 303 people in 18 countries facing the ultimate sanction. That is a 28 percent increase over 2021. The number of people currently on death row for drugs globally is now more than 3,700. HRI warned that the figures are low-balled because of the extreme secrecy surrounding the death penalty in countries that frequently resort to it, such as China, North Korea, and Vietnam.