An East Texas police chief breaks bad, and there's trouble on the task forces. Let's get to it: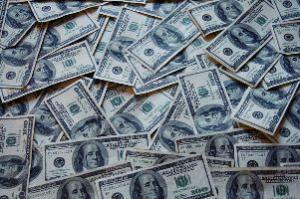 In Payne Springs, Texas,
the Payne Springs police chief and a town police officer were arrested last Thursday
for dealing drugs seized by the Payne Springs Police Department. Chief April Dawn Meadows and Reserve Officer Jonathan Paul Hutchinson went down after Henderson County Sheriff's Office investigators got a tip that they were peddling seized dope. The tip came from a snitch who had been making controlled buys for Hutchinson when Hutchinson still worked as a narcotics investigator for the sheriff's office. Deputies found drugs when they executed search warrants at the pair's homes. They both face charges of delivery of a controlled substance and money laundering. Hutchison and Meadows' bond amounts are $1.5 million for each charge.
In Jacksonville, Florida, a former Nassau County Sheriff's Office sergeant was arrested last Friday for stealing drugs and money seized during investigations and selling the drugs to someone who ended up ratting him out. James Hickox, 37, was part of a DEA task force. He and another, as yet unidentified (but also a task force member who has been arrested) officer, were in on the scheme. When federal agents raided his home last Friday, they found "large quantities" of cocaine, MDMA, and fentanyl, as well as nearly $200,000 in cash. When they reviewed his bank records, they found he routinely deposited thousands of dollars a day at multiple ATMS over a three-year period. He is charged with possession of cocaine, MDMA, and fentanyl with intent to distribute.
In Harrisburg, Pennsylvania, the former commander of the Lancaster County Drug Task Force pleaded guilty last Thursday to stealing nearly $171,000 in seized drug money between 2015 and 2020. John Burkhart admitted that he stole seized cash, failed to deposit funds, and falsified deposit records during the civil asset forfeiture process in criminal cases investigated by the Lancaster County Drug Task Force. Burkhart stole seized cash from the Lancaster County Drug Task Force safe over which he had nearly exclusive control and recorded false deposit amounts before they could be recorded by the treasurer, skimming thousands of dollars from 2015 through 2020. He pleaded guilty to theft by deception and theft by failure to make required disposition of funds.