A trio of psychedelic research bills is filed in Texas, a Maine bill would allow for marijuana consumption at pot shops, and more.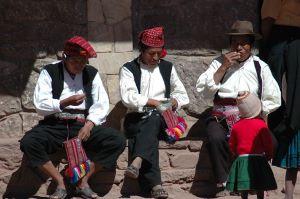 Marijuana Policy
Biden Budget Maintains Ban on Allowing DC Marijuana Sales. The Biden administration's Fiscal Year 2024 proposed budget retains an appropriations rider blocking the Justice Department from interfering in legal marijuana states, but also, for the third year in a row, retains a rider blocking the District of Columbia from allowing legal marijuana sales. The rider blocks the District from using local tax dollars to implement a system of regulated adult marijuana sales. "For the third time in his presidency, the president's proposed budget would, unfortunately, block D.C. from spending its own local funds to commercialize marijuana," said Del. Eleanor Holmes (D).
Maine Bill Would Allow Social Consumption Lounges. A bill that would allow people to consume marijuana products in stores that sell them, LD 839, got a hearing Monday in the Committee on Veterans and Legal Affairs. No vote was taken. Current state law allows only for marijuana use on private property, and businesses are not included. Use in public places is prohibited. When voters approved marijuana legalization in 2016, on-site consumption was included, but legislative action removed that. "In that citizen's initiative, there was a component for onsite consumption, social clubs. Unfortunately, that got voted away in the legislative process but it's time to restore that," Rep. David Boyer (R-Poland) said.
Psychedelics
Texas Lawmakers File Trio of Psychedelic Research Bills. The legislature has a trio of psychedelic research bills before it. House Bill 4288, sponsored by Rep. Richard Peña Raymond (D), would amend an existing state law mandating a study of the risks and benefits of ketamine, MDMA, and psilocybin for therapeutic use in veterans; House Bill 4423, sponsored by Rep. Josey Garcia (D), would create a Psilocybin Research Advisory Council to advise the Health and Human Services Commission and the legislature on psilocybin research and treatment; and House Bill 4561, sponsored by Rep. Julie Johnson (D), would create a new Alternative Mental Health Therapy Research Consortium that would be charged with researching "the efficacy of providing mental health care through the provision of psychedelic drugs and ketamine, focusing on the provision of mental health care to veterans in this state through the use of those alternative therapies."
International
Bolivia Tells UN It Will Launch Bid to End International Coca Leaf Prohibition. Bolivia told a United Nations drug policy meeting in Vienna that it will move to end the international prohibition on the coca leaf, which has traditionally been used by people in the Andes to combat hunger and altitude sickness for thousands of years, but was banned by the 1961 Single Convention on Narcotic Drugs. "A historic mistake was made in 1961," Bolivian Vice President David Choquehuanca said at the 66th session of the United Nations Commission on Narcotic Drugs (CND). Choquehuanca said Bolivia will exercise its right as a signatory to that treaty and seek a "critical review" of the coca leaf's properties and its classification. Colombia has already said it will support Bolivia in its effort.