The Justice Department is open to Sentencing Commission marijuana guideline reforms, a Texas bill to remove jail time for pot possession advances, and more.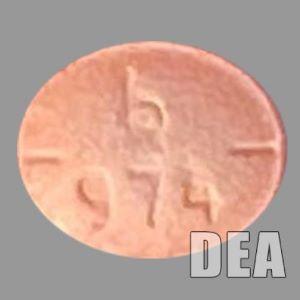 Marijuana Policy
Justice Department Backs Proposed Marijuana Sentencing Guideline Reform to Treat Past Convictions More Leniently. The Justice Department is in agreement with a US Sentencing Commission proposal to update sentencing guidelines to treat past marijuana possession offenses more leniently. Such a move would align with the Biden administration's "sentiment" toward reforming marijuana policy. The backing by DOJ came last Wednesday when a federal prosecutor testified at a public hearing on the proposal in support of it. The Sentencing Commission had made the recommendation back in January. The commission's proposal does not remove marijuana convictions as a criminal history factor, but it would "include sentences resulting from possession of marihuana offenses as an example of when a downward departure from the defendant's criminal history may be warranted."
Bipartisan Bill Punishing Illegal Marijuana Grows Filed. Reps. Doug LaMalfa (R-CA) and Scott Peters (D-CA) have filed the Targeting and Offsetting Existing Illegal Contaminants (TOXIC) Act, which would provide funding to clean up toxic wastes at marijuana grows on federal lands and increase criminal penalties "for using banned pesticides in illegal cannabis cultivation to a maximum of 20 years in prison and $250,000 in criminal fines to establish parity with the criminal penalties for smuggling banned pesticides into the US." The same pair filed the same bill in the last Congress, but it went nowhere.
Maryland House Approves Legal Marijuana Regulation Bill. The House voted last Friday to approve a measure to create a legal framework and tax structure for legal marijuana sales, House Bill 556. The bill now goes to the Senate, which is also advancing its own separate regulatory measure. If the legislature can come to agreement, legal sales could begin as early as July 1. The bill passed by the House would allow existing medical marijuana dispensaries to obtain dual licenses to sell recreational marijuana. The bill also contains equity provisions giving licensing priority to minority owners in communities adversely affected by the war on drugs.
Texas Marijuana Decriminalization Bill Wins Committee Vote. The House Criminal Jurisprudence Committee voted unanimously last week to approve a bill to decriminalize the possession of up to an ounce of marijuana, House Bill 218. Possession of less than two ounces is currently a misdemeanor punishable by up to six months in jail. Under this bill, possession would still be a misdemeanor (so not technically decriminalization), but without the possibility of arrest of jail time. Instead, offenders would be cited and fined up to $500. The bill now awaits a House floor vote.
Opiates and Opioids
US Opioid Settlement Causing Problems for Patients. The $21 billion settlement between pharmaceutical distributors and attorneys general in 46 states over the companies' role in the early stages of this century's opioid epidemic is having unintended consequences not only for opioid patients, but also for people trying to obtain controlled substances to treat many conditions, including anxiety, attention deficit hyperactivity disorder and addiction. As a result of the settlement, the distributors are now tightening rules for these drugs, resulting in the cancellation of tens of thousands of drug orders and leaving patients in the lurch. The new controls have created "havoc in pharmacies, said Ilisa Bernstein, chief executive of the American Pharmacists Association. "They have patients coming in to get medication, and they can't have it. It's disrupting patient care."