Nevada lawmakers filed a bill to legalize magic mushrooms, bipartisan senators file a federal asset forfeiture reform bill, and more.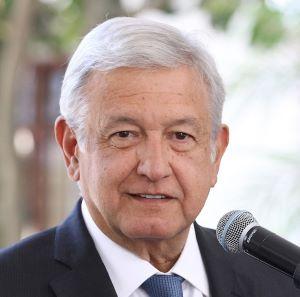 Marijuana Policy
Delaware House Passes Legal Marijuana Regulation Bill. The House on Thursday voted 27-13 to approve House Bill 2, which would set up a regulatory framework for adult-use marijuana sales. The move comes just days after the House approved House Bill 1, which would legalize possession of up to one ounce of cannabis for adults. Last year, the legislature passed marijuana legalization, only to see it vetoed by Gov. John Carney (D). This year, however, HB 1 passed with a veto-proof majority, and HB 2 passed with one fewer vote with one member absent. That single vote is the difference between a veto-proof majority and a lack of one. The bills must now pass the Senate being going to the governor.
Psychedelics
Nevada Magic Mushroom Legalization Bill Filed. State Sens. Rochelle Nguyen (D) and Fabian Donate (D) filed Senate Bill 242 Thursday. The measure would legalize the possession of up to four ounces of fungi containing psilocybin or psilocyn, the hallucinogenic compounds in magic mushrooms. The bill would also allow a research facility to ask for state approval to study the therapeutic effects of magic mushrooms as well as MDMA for mental health conditions. The bill also has two joint sponsors in the lower chamber, Assemblymembers Max Carter (D) and Elaine Marzola (D). It is currently pending in the Senate Health and Humau Services Committee.
Asset Forfeiture
Bipartisan Federal Asset Forfeiture Reform Bill Filed. US Reps. Jamie Raskin (D-MD) and Tim Walberg (R-MI) on Thursday reintroduced the Fifth Amendment Integrity Restoration Act (FAIR Act), a comprehensive reform to our nation's civil asset forfeiture laws. The FAIR Act raises the level of proof necessary for the federal government to seize property, reforms the IRS structuring statute to protect innocent small business owners, and increases transparency and congressional oversight. Joining Walberg and Raskin as original co-sponsors of the FAIR Act are Reps. Kelly Armstrong (R-ND), Tony Cárdenas (D-CA), Tom McClintock (R-CA), and Joe Neguse (D-CO). "The lawless seizure and 'forfeiture' of people's private property by police officers is becoming standard operating procedure in many parts of the country," said Rep. Raskin. "We want to restore the presumption of innocence, fair judicial process, and the opportunity to be heard. I'm proud to introduce this important bipartisan legislation with my friend Rep. Walberg to rein in civil asset forfeiture and restore due process rights."
International
International Narcotics Control Board Warns on Marijuana Legalization. As it launched its annual report Thursday, the International Narcotics Control Board issued a press release emphasizing its concerns with marijuana legalization. "Moves by a small number of governments to legalize the non-medical use of cannabis have led to increased consumption without explaining the potentially serious health dangers that users face from the drug" the INCB warned. That is leading to "negative health effects and psychotic disorders," the drug watchdog continued. In all jurisdictions where cannabis has been legalized, data show that cannabis-related health problems have increased," INCB said. It pointed out that between 2000 and 2018, "global medical admissions related to cannabis dependence and withdrawal increased eight-fold. Admissions for cannabis-related psychotic disorders have quadrupled worldwide."
Mexico President Tells GOP Lawmakers Urging US Military Force Against Cartels in Mexico to Take a Hike. Aiming directly at Republican lawmakers who have urged the Biden administration to unleash the US military against Mexican drug cartels on their own territory, Mexican President Andres Manuel Lopez Obrador on Thursday flatly rejected the notion. "We are not going to allow any foreign government to intervene and much less foreign armed forces to intervene in our territory," López Obrador said, adding that he would ask Americans of Mexican and Hispanic origin not to vote for Republicans if their "aggression" continued. Lopez Obrador also downplayed Mexico's role in fentanyl production and said Americans needed to solve their drug problem on their side of the border. Pressure to do something about the cartels has only risen as the US overdose death toll has risen and was ratcheted up this week by the kidnapping of four Americans in Matamoros, two of whom were shot and killed by members of a Gulf Cartel-affiliated gang.