Indiana marijuana reform bills appear dead in the water, Lindsay Graham will file a bill designating Mexican cartels as terrorists organizations, and more.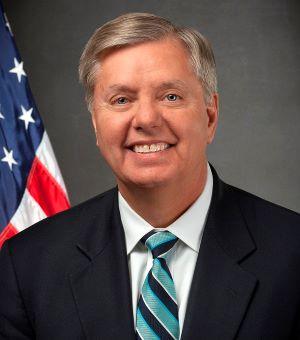 Marijuana Policy
Indiana Marijuana Legalization, Medical Marijuana Bills Not Moving. Lawmakers filed both a marijuana legalization bill, House Bill 1039 and a medical marijuana bill, Senate Bill 237, in January, but neither of them is moving. The legalization bill has been referred to the House Committee on Public Health, and the medical marijuana bill has been referred to the House Committee on Health and Provider Services, but neither has seen any action and none is scheduled.
Minnesota Marijuana Legalization Bill Wins Two More Committee Votes. The marijuana legalization bill, House File 100, has been approved by the House Economic Development Finance and Policy Committee, marking the 12th committee it has passed. Meanwhile, the Senate version of the bill, passed its ninth committee, bringing the bill ever closer to final floor votes in each chamber. Gov. Tim Walz (D) is pushing lawmakers to get it done this session, and lawmakers are confident it will happen.
Psychedelics
Washington Senate Approves Scaled-Back Psychedelic Research Bill. The Senate has approved Senate Bill 5623, which originally would have set a therapeutic psychedelic services regime similar to the one now in place in Oregon, but was amended to merely creating a task force to promote research into psilocybin and developing a path toward legal access to the drug. After being amended, the bill passed the Senate on a 41-7 vote, and now heads to the House.
Foreign Policy
Lindsay Graham to File Bill Designating Cartels as Terrorist Groups, Setting Stage for Military Force. Sen, Lindsay Graham (R-SC) said Monday that he plans to file a Senate bill that would designate Mexican drug trafficking organizations as terrorist groups, clearing the way for the US to use military force against the heavily-armed cartels. Appearing on Fox New in the wake of the killing of two Americans by apparent drug gang members in Matamoros last weekend, Graham said: "I would do what Trump did. I would put Mexico on notice. If you continue to give safe haven to fentanyl drug dealers, then you're an enemy of the United States. Seventy to one hundred thousand people have died from fentanyl poisoning coming from Mexico and China and this administration has done nothing about it," he claimed falsely. Citing an op-ed in the Wall Street Journal last week by former Trump Attorney General Bill Barr, Graham unveiled his plan for the bill: "[Following Bill Barr's idea,] I'm going to introduce legislation, to make certain Mexican drug cartels foreign terrorist organizations under U.S. law and set the stage to use military force if necessary to protect America from being poisoned by things coming out of Mexico." Barr's op-ed called for "a far more aggressive American effort inside Mexico, including a significant U.S. law-enforcement and intelligence presence, as well as select military capabilities."