The White House punts on marijuana banking reform, Virginia bills to provide tax breaks to the marijuana industry and gear up for legal sales advance, and more.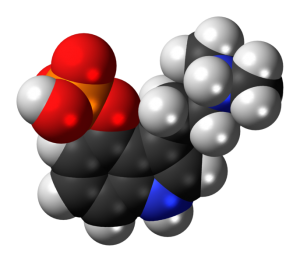 Marijuana Policy
White House Defers to Congress on Marijuana Banking Reform. The Biden administration has no plans to announce any executive action on marijuana banking reforms and says that Congress is leading the way on the issue. When queried about it last week at a press briefing, White House Press Secretary Karine Jean-Pierre said, "I don't have any new policy announcements to make from here. As you know, this is something that Congress is working on. We understand that there's interest in legislation and action—but I would refer you to Congress because, again, this is again what they're working on." That's what Congresswas working on up until the end of the last session, but now Republicans control the House, potentially complicating prospects for reform.
Minnesota Marijuana Legalization Bill Wins Yet Another Committee Vote. The bill to legalize marijuana, House File 100, has passed one more committee hurdle, being approved by the Senate Jobs and Economic Development Committee on a 5-3 vote. That's the third Senate committee to approve the bill so far, and the bill is also moving in the House. Lawmakers said it could take up to a dozen committee votes before the measure heads for House and Senate floor votes.
Virginia Bills to Start Adult Sales, Reform Taxes Advance. Two marijuana reform bills from state Sen. Adam Ebbin (D) advanced last Friday. Senate Bill 1095, which would decouple the state's marijuana industry from the federal tax code and take state tax deductions it is currently barred from, passed the Senate unanimously, while the House version of the bill passed the House Appropriations Committee on a 7-1 vote. Senate Bill 1133, which would clear the way for retail marijuana sales, is also moving, passing out of the Senate Rehabilitation and Social Services Committee to the Finance and Appropriations Committee.
Psychedelics
Virginia Bill to Reschedule Psilocybin, Establish Advisory Board Advances. After House lawmakers bottled up a bill that would have allowed for the medicinal use of psilocybin in severe mental health cases, reform-minded colleagues approved a bill, Senate Bill 392, that would simply move psilocybin from Schedule I to Schedule III and create an advisory board to plan how to set up access to psilocybin services. Rescheduling psilocybin would make possession a misdemeanor offense; it is a felony under current law. It won a committee vote in the Senate Education Committee's Health Professions Subcommittee.