An Arizona magic mushroom research bill is filed, Germany's plans to legalize marijuana face delays, and more.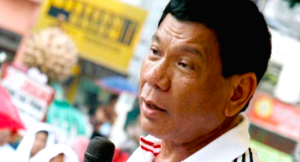 Marijuana Policy
Washington State Home Cultivation Bill Gets Hearing This Week. A bill that would allow people 21 and over to grow up to six plants at home, House Bill 1614, is set for a hearing this week. Filed by Rep. Shelley Kloba (D), the bill will be heard in the House Committee on Regulated Substances and Gaming at 8:00 a.m. on Thursday. The bill would not allow home cultivation at houses used for early childhood education or early learning services by a family day care provider.
Medical Marijuana
Pennsylvania Bill Would Allow Medical Marijuana for Any Condition Doctor Approves. Sen. Mike Regan (R-Cumberland) and Sen. James Brewster (D-Allegheny) are preparing to file a bill that would strip the state's Medical Marijuana Advisory Board of its function of determining which medical conditions allow patients to use medical marijuana and instead allow its use for any condition for which a doctor approves it. "Elected officials and bureaucratic staffers should not be deciding what ailment qualifies an individual to use medical marijuana," they said in a cosponsor memo they are circulating. The two senators are chairmen of the Senate Law and Justice Committee.
Psychedelics
Arizona Bill Would Allow Magic Mushroom Clinical Trials. Republican Rep. Kevin Payne and Democratic Reps. Jennifer Longdon and Stacey Travers, along with Republican Sen. T.J. Shope, are all backing House Bill 2486, which would put $30 million in grants over three years toward clinical trials using whole-mushroom psilocybin to treat mental health conditions like depression and PTSD. The bill has been assigned to the Health and Human Services and Appropriations committees.
International
German Push for Marijuana Legalization Likely Delayed. Germany has yet to submit its proposal for marijuana legalization to the European Commission, making its plan to do so in 2024 increasingly unlikely. The proposed law is "currently being drafted," the Health Ministry said. "A large number of legal and operational questions concerning implementation need to be answered and coordinated between the ministries in charge" before it can be submitted to the European Commission, it added. The German government first unveiled its plan to legalize it in October 2022. The plan would for the home cultivation of three plants and the possession of up to 30 grams, as well as setting up a legal marketplace. Germany has said it will advance the legislation only if it compatible with European Union law and will not do a final draft of the law until and unless the European Commission gives its okay.
International Criminal Court Reopens Investigation into Philippines Drug War. The International Criminal Court (ICC) announced last Thursday that it will reopen its investigation into possible "crimes against humanity" in the Philippines' prosecution of a bloody war on drugs under former President Rodrigo Duterte. That campaign led to the deaths of thousands of people. The ICC had announced plans for an investigation in February 2018 but suspended that query in November 2021 at the request of the Philippines after the government there said it was conducting its own review. After reviewing files submitted by the Philippines, ICC Prosecutor Karim Khan said further delay was not warranted and applied to reopen the ICC case. Last Thursday, the ICC said it was "not satisfied that the Philippines is undertaking relevant investigations that would warrant a deferral of the Court's investigations. The various domestic initiatives and proceedings, assessed collectively, do not amount to tangible, concrete and progressive investigative steps in a way that would sufficiently mirror the Court's investigation."