For nearly four years, the Philadelphia nonprofit Safehouse has seen its effort to open a safe injection site in the city stymied by a federal court case brought against it by the Trump administration Justice Department. And although the Trump administration is now history, the Biden Justice Department has continued to pursue the case even as the number of overdose deaths in the city mounts.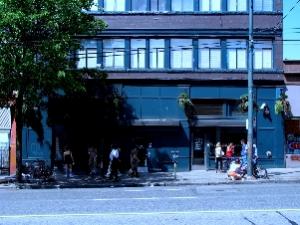 But now, Safehouse and the Justice Department (DOJ) have
agreed
to move their case about the legality of safe injection sites out of a federal district court and into mediation before a federal magistrate, a maneuver that advocates hope can speed up the resolution of the case and get the sites up and operating.
"We agreed with the Department of Justice to move in this direction to reach a settlement and get the lawsuit resolved," Safehouse vice-president Ronda Goldfein told the Philadelphia Inquirer. While declining to further characterize confidential settlement negotiations, she said the group's goals "have not changed" and that Safehouse seeks "a resolution that all parties can live with that give us the opportunity to save lives."
The move comes as the Biden DOJ has hinted at a possible softer stance toward safe injection sites. DOJ did not go to court to block local officials in New York City from allowing two safe injection sites to open in late 2021 or to block state officials from allowing them in early 2022. And DOJ had indicated it was engaged in settlement talks with Safehouse in February 2022.
At that time, DOJ said that it was "evaluating supervised consumption sites, including discussions with state and local regulators about appropriate guardrails for such sites, as part of an overall approach to harm reduction and public safety."
But that was nearly a year ago, and Safehouse's patience is wearing thin. Just last month, after having repeatedly gone along with DOJ requests for continuances, Safehouse balked. It told the federal district court for the Eastern District of Pennsylvania that it would no longer agree to any additional delays, while the DOJ argued that it needed until February to proceed. The court compromised, requiring that DOJ reveal its position in the lawsuit by January 9.
With the mediation agreement between Safehouse and DOJ, that January 9 date is now moot, but Safehouse is convinced the move will result in a speedier resolution of the case and allow it to finally get into the business of saving lives.
"Since the DOJ commenced this litigation in 2019 until the end of 2021, more than 3,600 lives have been lost in Philadelphia to the opioid overdose crisis. Based on 2022 projections, that number will grow to almost 5,000 deaths," Safehouse said. "Safehouse and those that need its life-saving services have waited long enough."
Meanwhile, there are other signs the federal government may be warming to the harm reduction intervention. In a November report, the nonpartisan Congressional Research Service highlighted the "uncertainty" of the federal government's position on safe injection sites and suggested blockages could be overcome by approving an amendment to the annual DOJ funding bill precluding it from spending any funds to go after safe injection sites, much as has been successfully done to protect medical marijuana laws in the states.
And just days before that report was released, National Institute on Drug Abuse (NIDA) Director Nora Volkow tacitly endorsed the idea of authorizing safe consumption sites. Research has found that the intervention "has saved a significant [percentage of] patients from overdosing."
Now, if only the DOJ can find a way to get out of the way. Or if it cannot or will not, it will be time to go back to court.