The Justice Department is suing a major pharmaceutical distributor over its role in the opioid crisis, a Virgin Islands marijuana legalization bill goes to the governor, and more.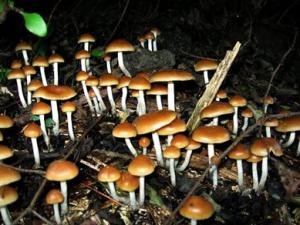 Marijuana Policy
Maryland Marijuana Possession No Longer a Crime. With the advent of the new year, possession of up to 2.5 ounces of marijuana is no longer a crime in the state. People who possess up to 1.5 ounces of marijuana, however, face a maximum $100 fine, while those caught with up to 2.5 ounces face a $250 fine. The reduced penalties are the results of voters approving a referendum in November that directs the legislature to create rules for legal adult sales. That referendum also triggered the implementation of a bill decriminalizing pot possession, which is what went into effect on January 1.
US Virgin Islands Marijuana Legalization Bill Goes to Governor. The US territory's Senate last Friday approved a marijuana legalization bill on a an 11-1 vote, as well as passing separate expungement legislation. The bill has already passed the House. Gov. Albert Bryan Jr. (D), who has repeatedly called on lawmakers to pass such a bill, is expected to sign both bills into law.
Opiates and Opioids
Justice Department Sues Pharmaceutical Distributor for More Than $1 Billion for Role in Opioid Epidemic. The Justice Department last Thursday filed a lawsuit in federal court in the Eastern District of Pennsylvania against pharmaceutical distributor AmerisourceBergen, which Justice alleges "fueled" the country's opioid epidemic. The complaint claims the company, one of the country's largest drug distributors, failed to fulfill its legal obligation to report suspicious orders or to report suspicious customer behavior to the DEA. The complaint also alleges that AmerisourceBergen constantly violated the Controlled Substances Act by failing to follow the proper steps for distributing opioids under the Act. The DOJ filed the complaint in civil court and seeks over $1 billion in damages.
Psychedelics
Colorado Psychedelics Decriminalization Takes Effect. Natural psychedelics including psilocybin (magic mushrooms) are now decriminalized after Gov. Jared Polis (D) signed a proclamation that the voter-approved initiative that decriminalized them had received a majority of votes in the November election. "Coloradans voted last November and participated in our democracy," Polis said in a statement from the governor's office. "Officially validating the results of the citizen and referred initiatives is the next formal step in our work to follow the will of the voters and implement these voter-approved measures." The measure creates a state-regulated system for therapeutic access to natural psychedelics and it decriminalizes the possession, cultivation, and sharing of the naturally occurring psychedelic drugs.
New York Lawmakers File Bill to Legalize Natural Psychedelics. Assembly members Linda Rosenthal (D), Jo Anne Simon (D) and Karines Reyes(D) have filed a bill, A00114, that would legalize the use and possession of a number of natural plant- or fungi-based psychedelics, including DMT, ibogaine, mescaline, psilocybin and psilocyn, recategorize them and eliminate their status as prohibited substances. The bill would: "Legalize adult possession and use of certain natural plant or fungus-based hallucinogens; Grant certain protections for individuals lawfully using such hallucinogens; Remove such hallucinogens from the list of Schedule I controlled substances; Make related provisions."
International
Mexico Prison Assault Leaves 14 Dead, 24 Escaped Prisoners. Presumed cartel gunmen in armored vehicles attacked a prison in Ciudad Juarez Sunday morning, opening fire on guards and other security personnel and leaving 10 guards and four prisoners dead. Another 24 prisoners managed to escape during the mayhem. This same prison also saw violence erupt last August where Mexican army troops had to intervene in a clash between prisoners from the rival Juarez and Sinaloa cartels that led to a riot and shootout with a death toll of 11 people.