The Minnesota marijuana legalization bill continues to advance, so does a North Carolina medical marijuana bill, and more.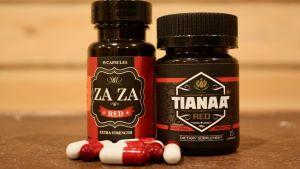 Marijuana Policy
Minnesota Marijuana Legalization Bill Wins One More Committee Vote. The bill, House File 100, won its 10th House committee vote Tuesday, passing out of the House Finance and Policy Committee. Meanwhile, the companion bill in the Senate is before the Health and Human Services Committee, which acted on several amendments but ran out of time before finishing its work on the bill for the day.
Medical Marijuana
North Carolina Medical Marijuana Bill Advances in Senate. A year after the Senate approved a medical marijuana bill only to see it die in the House, the bill, Senate Bill 3, is back and moving again. The measure passed the Senate Judiciary Committee on Tuesday. The bill now heads to two more committees, the Senate Finance Committee and the Senate Rules and Operations Committee before heading for a Senate floor vote. Although the House last year declined to take up the measure, the Republican House Speaker, Rep. Tim Moore, has suggested that the bill could pass with "the right restrictions." The bill would allow medical marijuana for a list of specified medical conditions and an advisory board could expand that list.
Anti-Depressants
Mississippi Bill Would Ban Anti-Depressant Known as "Gas Station Heroin." The anti-depressant drug tianeptine, which works as an opioid agonist, is being sold as a "dietary supplement" in pill form in products such as Za Za and Tianaa. The drug is not sold as a pharmaceutical product or scheduled in the US, but a bill that would ban it, House Bill 4 has passed the House and is pending in the Senate. It would make it a schedule one drug, effectively banning it. Some state residents blame it for deaths, although it is unclear whether it is actually to blame.
Methamphetamine
Meth-Related Deaths Skyrocketed in Past 20 Years, But Most Also Involved Opioids. A new study from the University of Illinois finds that methamphetamine-related deaths increased a staggering 50-fold between 1999 and 2021, but that most of those deaths also involved heroin or fentanyl. In 1999, 608 deaths were attributed to meth. By 2021, the number had skyrocketed to nearly 52,400. In 2021, 61 percentof fatal meth overdoses also involved heroin or fentanyl, "The staggering increase in methamphetamine-related deaths in the United States is largely now driven by the co-involvement of street opioids," said lead researcher Rachel Hoopsick, an assistant professor of epidemiology at UI. "Mixing methamphetamine and opioids isn't a new phenomenon. Although there has been an increase in the popularity of using these types of substances together, what has truly changed is the toxicity of the unregulated street drug supply, predominantly of fentanyl and other synthetic opioids. I believe that this is the primary driver of the increase in deaths."