Marijuana legalization bills advance in Hawaii and Minnesota, a Virginia psilocybin reform bill dies, and more.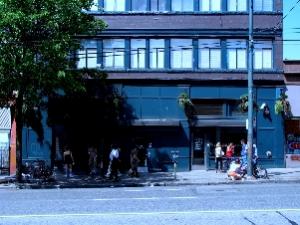 Marijuana Policy
Twitter Becomes First Social Media Platform to Allow Marijuana Ads. As of Wednesday, Twitter is allowing marijuana companies to market their brands and products in the United States. It is the first social media platform to take that step. Previously, Twitter had only allowed ads for hemp-derived CBD prices. Facebook, Instagram, and Tik Tok continue to follow a "no cannabis advertising policy" based on the fact that marijuana remains illegal on the federal level. Twitter announced restrictions on marijuana advertising: Companies must be properly licensed, not target people under 21, and only target states where they are licensed to operate.
Hawaii Marijuana Legalization Bill Wins Committee Votes. A marijuana legalization bill, Senate Bill 375, was approved by Senate Human Services Committee and the Senate Commerce and Consumer Protection Committee on Wednesday. The bill is supported by some of the industry's major operators, but small-scale growers and groups supporting them oppose the bill and instead support Senate Bill 669, which has a simpler regulatory scheme. The Senate voted to approve marijuana legalization in 2021, only to see the measure defeated in the House. The Senate is expected to pass some form of marijuana legalization this year as well.
Minnesota Marijuana Legalization Bill Advances Yet Again. The marijuana legalization bill, House File 100, has won its ninth House committee vote, with the House Education Finance Committee approving it Thursday. The Senate companion bill also cleared its sixth panel this week. With an expected 18 committee votes needed before heading for floor votes, the measure is now most of the way there.
Medical Marijuana
Colorado Legislative Committee Kills Medical Marijuana Expansion. A bill to expand access to medical marijuana was shot down by the first committee to consider it on Thursday. The measure, Senate Bill 81, sought to increase the amount of medical marijuana concentrate a patient can buy per day and allow doctors to recommend medical marijuana via virtual telehealth appointments for some patients, among other changes. The Senate Health and Human Services Committee killed the bill at the request of bill sponsor Sen. Kevin Van Winkle (R), who said he was not able to reach agreement with opponents to move the measure forward. Van Winkle said he would be back to try again.
Psychedelics
Virginia Bill to Reduce Psilocybin Penalties Dies in House. A bill to lower penalties for possessing psilocybin, the psychoactive ingredient in magic mushrooms, as well as psilocybin advisory board to move toward therapeutic access, Senate Bill 932, has died in the House after being approved in the Senate. It was killed in the House Rules Committee on a 13-5 vote, joining two other psilocybin reform bills in the ash heap of history. A 2022 psilocybin decriminalization bill failed, as did a bill earlier this year that would have ended felony possession charges for people 21 and over.
Harm Reduction
. The city of Denver passed a resolution four years ago to allow safe injection sites but has been stymied because they remain illegal under state law. Now, lawmakers hoping to rectify that contradiction have filed a bill, House Bill 23-1202, that would allow the city to move forward with an "overdose prevention center." So far every lawmaker in support of the bill is a Democrat. In addition to allowing drug users to inject under medical supervision, the bill would provide access to sterile equipment, fentanyl testing, counseling, and referrals to treatment. It is now before the Public and Behavioral Health and Human Services Committee. Safe injection sites currently operate in only two states, New York and Rhode Island.