Senate Majority Leader Schumer is trying to get some movement on marijuana legislation, a psilocybin research bill advances in Arizona, and more.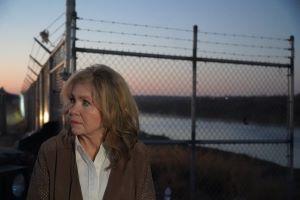 Marijuana Policy
Schumer Meets with Senate Republicans to Discuss Marijuana Legislation. After meeting earlier this month with key Senate Democrats to discuss how to move forward with marijuana legislation, Senate Majority Leader Chuck Schumer (D-NY) met Tuesday with three Republican senators, Steve Daines (R-MT), Rand Paul (R-KY) and Dan Sullivan (R-AK) in a bid to find bipartisan consensus. Access to financial services for the industry was a central point of discussion, and advocates are calling for passage of "SAFE Plus," which would include banking reforms as well as some social equity provisions. The Republicans with whom Schumer met were all cosponsors of Secure and Fair Enforcement (SAFE) Banking Act in the last Congress.
Louisiana Marijuana Legalization Bills Prefiled. Rep. Candace Newell (D) has prefiled a package of bills that would legalize marijuana. House Bill 17would allow the Department of Agriculture to manage and issue 10 cultivation and processing licenses and 40 permits for retail dispensaries. House Bill 24 would decriminalize cannabis possession and distribution. House Bill 12, which has yet to be prefiled, will take on taxation. Newell has filed legalization bills in two previous sessions, but split up the legislation this time around: "I've separated the three bills. It's legalization, regulation, and taxation. So each bill does its own thing," Newell said.
Texas Bill Would Allow Localities to Legalize Marijuana. Rep. Jessica Gonzalez (D) has filed House Bill 1937, which would allow cities and counties to legalize up to 2.5 ounces of marijuana in their jurisdictions and tax marijuana sales at 10 percent. The bill faces cloudy prospects in the Republican-dominated legislature and an almost certain veto by Gov. Greg Abbott (R).
Virginia House Republicans Kill Marijuana Sales Bill. Republican members of the House General Laws Subcommittee voted Tuesday to kill Senate Bill 1133, which would have allowed the state to begin issuing marijuana cultivation licenses this July and retail licenses in July 2004. The bill had passed the Senate with bipartisan support, but died in the subcommittee on a party line 5-3 vote. In 2021, a then Democratically-controlled legislature legalized marijuana and called for retail sales to begin by January 1, 2024, but the now Republican-dominated House has refused to pass enabling regulatory legislation.
Psychedelics
Arizona Psilocybin Research Bill Wins Committee Vote. The House Military Affairs and Public Safety Committee unanimously approved a bill to promote research into the possible medical uses of psilocybin mushrooms, House Bill 2486. The bill would provide $30 million in grants for research to study the effect of psilocybin on 13 specified conditions, including PTSD, depression, anxiety, substance misuse, and long COVID. Researchers would be working with whole psilocybin mushrooms.
Drug Policy
Federal Bill to Punish Accused Border Drug, Human Traffickers Filed. Borrowing a page from the 1980s drug prohibitionist playbook, Sen. Marsha Blackburn (R-TN) is rolling out a bill that would deny accused drug or human traffickers access to welfare, public housing, and other federal benefits. Blackburn's Stop Taxpayer Funding of Traffickers Act would "prohibit anyone charged with drug or human trafficking at our international borders or in our territorial waters from receiving federal government benefits," including Social Security. The bill also contains a provision allowing for people who are found not guilty to receive any back payments that had been blocked.
International
Irish Government Creates Citizens' Assembly on Drugs to Examine Drug Policy. The government has approved a people's consultative body to conduct a thorough examination of Irish drug policies within a nine-month timeframe. "The Citizens' Assembly will be asked to consider the legislative, policy, and operational changes the State could make to significantly reduce the harmful impacts of illicit drugs on individuals, families, communities, and wider society," the government said. The assembly will examine both Irish and international approaches to drug use and supply, as well as analyzing the operations of state agencies, including health, law enforcement, education, housing, and social welfare.