That Minnesota marijuana legalization bill keeps advancing, another senator joins the call for the drug czar to be reinstated to a cabinet-level position, and more.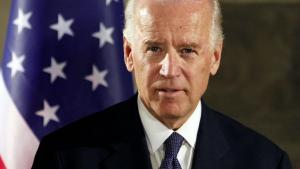 Marijuana Policy
Minnesota Marijuana Legalization Bill Wins Yet Another Committee Vote. The marijuana legalization bill continues to advance, with the House version, House File 100, winning its seventh committee vote Tuesday in a voice vote at the Workforce Development Finance and Policy Committee. Meanwhile, the Senate version of the bill won its fourth committee vote earlier in the week. But after all those committee votes, the bills are still only about halfway through the committee process. Still, Democratic lawmakers and Gov. Tim Walz (D) are confident the measure will become law before the summer is over.
Drug Policy
At State of the Union, Biden Lays Out Plan to Tackle Fentanyl and Opioid Overdose Epidemic. President Biden outlined his plan "to beat the opioid epidemic" by "disrupting the trafficking, distribution, and sale of fentanyl." That will include increased enforcement at points of entry, intercepting more packages of fentanyl coming through package delivery companies, working diplomatically to address the supply chain abroad, and increasing penalties for fentanyl suppliers. Biden also calling for "expanding access to evidence-based prevention, harm reduction, treatment, and recovery," by delivering more naloxone, ensuring there is more drug treatment in jails and prisons, and expanding access to medications for opioid use disorder.
Another Senator Joins Call for Drug Czar to Be Reinstated as Cabinet Officer. Sen Shelley Moore Capito (R-WV) has joined the list of senators and representatives calling on the Biden administration to restore the director of the Office of National Drug Control Policy (ONDCP—the drug czar's office) to a cabinet-level position. "Elevating the post would enable ONDCP to more effectively coordinate drug control efforts across federal agencies and enhance the Biden administration's response the opioid epidemic, a public health crisis that killsmore than 100,000 Americans each year." She joins Sen. Ed Markey (D-MA), a member of the U.S. Commission on Combating Synthetic Opioid Trafficking, and Representatives David Trone (D-MD), Brian Fitzpatrick (R-PA), and Annie Kuster (D-NH), co-chairs of the Bipartisan Mental Health and Substance Use Disorder Task Force, who sent a letter to the White House last week urging the drug czar's reinstatement.
International
Myanmar Now a Leading Methamphetamine Producer. Long known for its opium production, Myanmar is now a leading global producer of methamphetamine, according to academic researchers, who cite massive meth seizures in the region (more than 170 tons) and point to armed groups who used to rely on opium revenues switching to meth production after government crackdowns on the poppy. The UN Office on Drugs and Crime puts the value of the regional meth trade at $61 billion a year, and the researchers say organized crime groups are trafficking Myanmar meth to "high value markets," such as Australia, Japan, and New Zealand.