The North Dakota House kills an effort to allow medical marijuana patients to use edibles, a Republican congressman files a marijuana rescheduling bill, and more.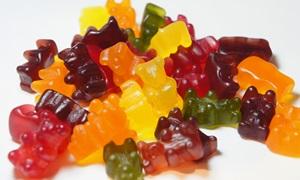 Marijuana Policy
GOP Congressman Files Marijuana Rescheduling Bill. For the third Congress in a row, Rep. Greg Steube (R-FL) has filed a bill that would move marijuana from Schedule I to Schedule III. The measure, HR 610, says "the Attorney General of the United States shall, by order not later than 60 days after the date of enactment of this section, transfer marijuana…from schedule I of such Act to schedule III of such Act." Such a move would not legalize marijuana, but would, Steube says, "drastically expand" opportunities for research and study.
Minnesota Marijuana Legalization Bill Wins More Committee Votes. The marijuana legalization bill continues to move forward. The House State and Local Government Finance and Policy Committee approved the bill, House File 100, on Tuesday, becoming the fifth House committee to do so. Meanwhile, the Senate version of the bill passed the Senate Jobs and Economic Development Committee on Monday, becoming the fourth Senate committee to do so. Lawmakers have said the bill could face as many as 12 committee votes, meaning the measure is currently three-fourths of the way home. Democrats hold majorities in both houses, as well as the governorship, and are confident the bill will pass and be signed into law in short order.
Medical Marijuana
North Dakota House Kills Bill to Allow Edibles. The House on Tuesday killed a pair of bills that would have made medical marijuana edibles legally available to patients. The House Human Services Committee had amended elements of House Bill 1202 and House Bill 1164 into HB 1202, but the full House killed HB 1202 on a 55-37 vote (it needed two-thirds to pass) and killed HB 1164 on a 20-72 vote. Under the initiative approved by voters in 2016, patients are limited to using dried buds or THC products such as concentrates and tinctures—not edibles. Bill supporters said edibles are a healthier and more accurate means of dosing medical marijuana, but the legislature wasn't listening.
International
Drug Possession is Now Decriminalized in Canada's British Columbia. An exemption to the country's federal drug laws that allows British Columbia to engage in a three-year experiment with drug decriminalization is now in effect. The move is an effort to fight the province's drug overdose crisis. BC accounts for about a third of all Canadian drug overdose deaths, with more than 10,000 overdose deaths in the province since 2016, more than 4,500 of them in the last two years. Under the decriminalization program, possession of up to 2.5 grams of substances such as heroin, fentanyl, cocaine, and methamphetamine is no longer a criminal offense. Supporters of the program say it will reduce stigma and enable healthier outcomes for drug users.