There will be no marijuana law reform in Alabama this year, senior senators introduce a package of criminal justice reform bills, and more.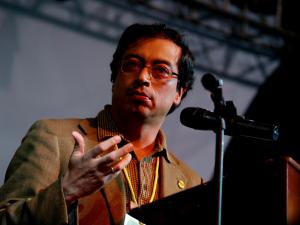 Marijuana Policy
Alabama Legislative Leaders Dismiss Any Action on Marijuana Legalization. Even as the Alabama Cannabis Coalition demonstrated outside the capitol on Thursday to call for marijuana law reform, Republican House and Senate leaders made clear that reform bills filed this year are going nowhere. "I have zero interest in that legislation coming up," Sen. President Pro Tem Greg Reed said, adding "I don't see any appetite for the legislature being able to modify or change expanding anything associated with marijuana in this session." House Speaker Nathaniel Ledbetter also said those bills won't come up in the House. Indeed, they have not even been scheduled for committee.
Minnesota Marijuana Legalization Bill Gets House Floor Vote Monday. After a final committee vote in the House Ways and Means Committee this week, the House version of the state's marijuana legalization bill, House File 100, is set for a House floor vote Monday. The Senate version of the bill is also nearing the finish line, with just one more committee vote remaining before it, too, heads for a floor vote. The bills are expected to pass in both chambers and then be signed into law by Gov. Tim Walz, who also supports legalization.
Criminal Justice
Durbin, Grassley Reintroduce Criminal Justice Reform Bills. Senate Majority Whip Dick Durbin (D-IL), chairman of the Senate Judiciary Committee, and Senator Chuck Grassley (R-IA), the lead sponsors of the landmark First Step Act (FSA), reintroduced three pieces of criminal justice reform legislation today to further implement the FSA and advance its goals. The First Step Act, which was signed into law in 2018, is bipartisan criminal justice reform legislation designed to make our justice system fairer and our communities safer by reforming sentencing laws and providing opportunities for those who are incarcerated to prepare to reenter society successfully. On Thursday, Durbin and Grassley reintroduced the First Step Implementation Act, the Safer Detention Act, and the Terry Technical Correction Act.
The first bill allows courts to apply the FSA sentencing reform provisions to reduce sentences imposed prior to the enactment of the FSA and broadens the safety valve provision to allow courts to sentence below a mandatory minimum for nonviolent controlled substance offenses, if the court finds the defendant's criminal history over-represents the seriousness of the defendant's criminal record and the likelihood of recidivism. The second bill would reform the Elderly Home Detention Pilot Program and compassionate release by clarifying that good conduct credits should be included in the calculation of time served and expanding eligibility to include nonviolent offenders who have served at least 50 percent of their terms of imprisonment. The third bill clarifies that all offenders who were sentenced for a crack cocaine offense before the Fair Sentencing Act of 2010 can apply for its retroactive application under Section 404 of the First Step Act, including individuals convicted of the lowest level crack offenses.
Foreign Policy
US and Colombian Presidents Issue Statement After White House Meeting. President Joseph R. Biden, Jr. of the United States and President Gustavo Petro Urrego of the Republic of Colombia met Thursday to advance bilateral cooperation on issues of mutual interest, including climate change, clean energy transition, migration, drug trafficking, and peace. President Biden reiterated his support for President Petro's peace efforts, and for rural and agricultural development in Colombia, as essential to effectively advance the implementation of the 2016 Peace Agreement in its international accompaniment of the accord's Ethnic Chapter.
On drugs, Biden and Petro committed to a holistic approach to address the harmful impacts of drug use and drug trafficking on both our peoples' health, safety, the environment, the economy, rule of law, and the strength and transparency of democratic institutions. They vowed to redouble efforts in terms of demand reduction through science-based prevention, harm reduction, treatment, and recovery support. They did not address Petro's oft-stated critique of US prohibitionist drug policy.