Dozens of advocacy groups urge the White House to end federal pot prohibition, Brazil's new president reinstalls civil society representatives on the national drug policy council, and more.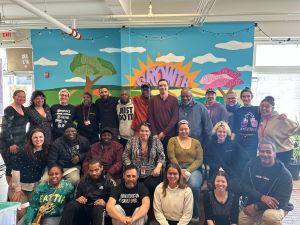 Marijuana Policy
Over 80 Groups Urge Biden Administration to End Federal Marijuana Prohibition and Support Comprehensive Reform. In an open letter to President Biden, as well as the heads of the Justice Department, the DEA, and the Food and Drug Administration, more than 80 drug policy, social justice, civil liberties, and civil rights organizations called on the administration to legalize marijuana and enact comprehensive marijuana law reforms. "We urge you and your administration to take the steps necessary to deschedule marijuana in conjunction with other administration actions that center Black, Indigenous, and people of color (BIPOC) communities," they wrote. "Additionally, we implore your administration to support comprehensive marijuana reform legislation in Congress, such as the Cannabis Administration and Opportunity Act (CAOA), a bill that deschedules marijuana, repairs the past harms of prohibition, and provides a regulatory framework for marijuana markets."
Bipartisan Bill to Encourage State-Level Marijuana Expungements Refiled. A Republican and a Democrat, Reps. Dave Joyce (R-OH) and Alexandria Ocasio-Cortez (D-NY), on Tuesday reintroduced a bill that would provide incentives to states to expunge marijuana arrest records in their jurisdictions. The Harnessing Opportunities by Pursuing Expungement (HOPE) Act would provide federal grants to states engaged in expungement programs. The State Expungement Opportunity Grant Program would be managed by the Justice Department. "The vast majority of petty, non-violent cannabis law violations take place on the state and local level, precluding millions of Americans from fundamental opportunities such as housing and employment," Joyce said in a press release. "As both a former public defender and prosecutor, I understand firsthand how these barriers can negatively impact families and economic growth in Ohio and across the nation."
North Carolina Marijuana Legalization Bill Filed. Rep. Kelly Alexander (D) and a handful of cosponsors have filed a marijuana legalization bill, House Bill 626. The bill would legalize the possession of up two ounces by people 21 and over, allow for the home cultivation of up to six plants, and create a system of taxed and regulated marijuana commerce, including social equity provisions. The state has yet to pass even a medical marijuana bill, although this year one has been approved by the Senate. It has not moved in the House since it was sent there six weeks ago.
Harm Reduction
Rhode Island Safe Injection Site Coming Next Year. A harm reduction group, Project Weber/RENEW, in partnership with CODAC Behavioral Healthcare, announced Wednesday that it will open the country's first state-regulated overdose prevention center in early 2024. The center was authorized by legislation passed recently by the state legislature, sponsored by State Senator Josh Miller and State Representative Jay Edwards. The law will sunset in March 2026, after the amount of time needed to open and operate the facility and to do an evaluation.
According to a news release from the project, the overdose epidemic claimed 435 lives in Rhode Island in 2021. The center, to be located in Providence, will provide services including the ability to use pre-obtained drugs under the supervision of trained staff. Funding for the center's first year of operations comes from opioid settlement funds distributed to Rhode Island, totaling $2.6 million. Project Weber/RENEW and clinical partners CODAC were selected for the project by the state's Executive Office of Health and Human Services.
International
Brazil Civil Society Groups Reinstated to National Council on Drug Policy. For years, civil society groups had been able to have an impact on national drug policy by participating in the National Council on Drug Policy (CONAD), but rightist former President Jair Bolsonaro issued a decree barring those groups from participating in CONAD. Now, the new (or rather, returned) leftist President Luiz Inacio Lula da Silva -- Lula -- has reinstated them. Under a presidential decree issued last week, CONAD will be composed of 10 elected and five appointed seats for civil society, as well as members of the government. The move is welcome news from Lula, who had done little in the field of drug policy since taking office in January.