A federal appeals court shoots down yet another effort to move marijuana off Schedule I, new research finds prentant Black women are more likely to be tested for marijuana, and more.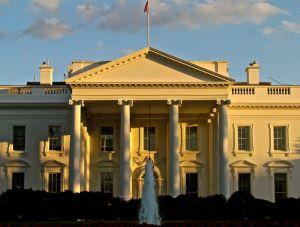 Marijuana Policy
Federal Appeals Court Rejects Challenge to Marijuana's Schedule I Classification. A group of defendants who had been convicted on federal marijuana charges had their bid to have the substance removed from Schedule I of the Controlled Substances Act shot down by the US 2nd Circuit Court of Appeals at the end of August. They had argued that the scheduling of marijuana had no rational basis because it does not meet the criteria for a Schedule I drug and the court should "strike the offending statutory classification as unconstitutional"and leave reclassification to Congress. But the appeals disagreed, ruling that there is a "conceivable basis" for the classification.
Blacks Disproportionately Drug Tested for Marijuana During Labor, Analysis Finds. A study published in the journal Obstetrics & Gynecology found that patients ordered to undergo marijuana-specific drug screening during the labor and delivery process are disproportionately Black and are also likely to be on subsidized health insurance plans. The research assessed drug screening practices at one St. Louis hospital and found doctors ordered marijuana-related drug tests in 753 patients out of just under 4,000 deliveries. Seventy percent of those subjected to testing were Black. Marijuana tests were also more likely for those patients who were younger or on public insurance. Most subjected to testing came up negative, but of those who did positive, 90 percent were referred to child welfare authorities, even though there were no statistically significant differences between them and other mothers in terms of preterm birth rates or other indicators of natal health.
"Isolated marijuana use was a poor predictor of other substance exposure in our cohort, but a urine drug screening test result positive for marijuana exposed a historically underserved population that is already subject to pervasive systemic racism in the medical field to further stigmatization without changing outcomes. The utility of using isolated marijuana use as a criterion for urine drug screening appears limited in benefit but rife with inequitable potential to harm and should be carefully reconsidered in labor and delivery units for necessity," the authors concluded.
Drug Treatment
California Governor Signs Forced Drug Treatment Bill. To the dismay of drug reform and mental health advocates, Gov. Gavin Newsom (D) has signed into law Senate Bill 1338, the Community Assistance, Recovery, and Empowerment (CARE) Court Act, which create a civil court system in all counties that would force people who are experiencing substance use disorder and other mental health issues to undergo an involuntary court process and treatment plan. Although the CARE Act sailed through the legislature, the proposal was opposed by a wide range of advocates who feel it is a huge step in the wrong direction. It will take away people's basic right to make their own decisions and force them into court-mandated treatment programs, which have been shown to often exacerbate harms while worsening existing health disparities and the overrepresentation of people of color in the criminal legal system. The CARE Act will fail to meet the urgent needs of our communities or offer a path to effective evidence-based treatment, recovery and other health services for Californians who are unhoused, struggling with substance use disorder, or experiencing other mental health issues, they argued.
Foreign Policy
White House Issues Annual List of Major Drug Trafficking and Producing Countries; Contains the Usual Suspects. The White House has released its annual Presidential Determination on Major Drug Transit or Major Illicit Drug Producing Countries for Fiscal Year 2023 and has identified the following countries as major transit or drug producing countries: Afghanistan, The Bahamas, Belize, Bolivia, Burma, Colombia, Costa Rica, the Dominican Republic, Ecuador, El Salvador, Guatemala, Haiti, Honduras, India, Jamaica, Laos, Mexico, Nicaragua, Pakistan, Panama, Peru, and Venezuela. The annual exercise also designated four countries—Afghanistan, Bolivia, Burma, and Venezuela—as "having failed demonstrably to make substantial efforts during the previous 12 months to both adhere to their obligations under international counternarcotics agreements." Notably, all four of these countries are political foes of the US, unlike major drug producing and trafficking countries such as Colombia and Mexico, which are US allies.
Grassley, Whitehouse Lead Senate Caucus in Issuing Report onStrategies to Combat Money Laundering By Drug Cartels. Sen. Chuck Grassley (R-IA), Co-Chairman of the Senate Caucus on International Narcotics Control, and Sen. Sheldon Whitehouse (D-RR), Chairman of the caucus, havereleased a bipartisan report entitled: Strengthening U.S. Efforts to Attack the Financial Networks of Cartels. The report offers recommendations for Congress and the Biden administration to reduce the supply of illicit drugs by closing loopholes in the U.S. anti-money laundering (AML) framework that enable narcotics traffickers to obscure and access their illicit proceeds.Senate Caucus on International Narcotics Control members Richard Blumenthal (D-CT), Maggie Hassan (D-NH), Ben Ray Luján (D-NM), and James Risch (R-ID) have also endorsed the report.
Its recommendations include: Help partner nations strengthen their institutions to better defend against corruption and implement justice sector reforms; better track whole-of-government efforts to combat narcotics-related illicit finance; deploy experts in narcotics-related illicit finance to assist partner nations; authorize innovative and effective programs to combat international money laundering, such as Trade Transparency Units; use regulatory authorities to close loopholes in the U.S. AML framework, including by: ensuring greater transparency in the cross-border transportation of stored value or prepaid access devices, and fully implementing the beneficial ownership requirements of the Corporate Transparency Act; aggressively investigate, prosecute, and pursue the maximum allowable criminal penalties for culpable banks, employees, and executives who fail to timely report suspicious transactions; and address vulnerabilities in the AML framework by swiftly enacting the Combating Money Laundering, Terrorist Finance, and Counterfeiting Act. The report does not explain how these proposals to deepen the drug war would lead to any different result than decades of previous prohibitionist measures.