North Dakota activists cry foul over a financial summary of their legal pot initiative, the South Caroline Supreme ourt upholds civil asset forfeiture, and more.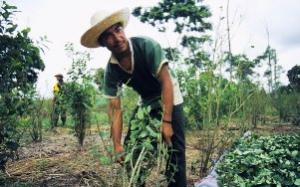 Marijuana Policy
Colorado Bill to Protect Marijuana-Using Workers Filed. Even though Colorado was the first state to legalize marijuana, it still does not have protections in place for people fired or not hired for using it. That could change under newly filed House Bill 1152 , which would not only protect workers from adverse consequences for off-the-job marijuana use but also allow medical marijuana patients to consume their medicine at work. Past attempts to pass such legislation have failed and the state Supreme Court has held that employers can fire medical marijuana users for off-duty use.
Missouri Lawmaker Files Marijuana Legalization Bill, Urges Special Session to Consider It. In a bid to fend off a marijuana legalization initiative, Amendment 3, Rep. Ron Hicks (R) filed his Marijuana Freedom Act on Wednesday, one day after a judge cleared the way for the initiative to be voted on in November. The bill is a revised version of a bill he filed earlier this year and advanced through committee during the regular legislative session. He is calling on Gov. Mike Parson (R) to include the bill in a pending special session, even though Parsons said recently he would not include it.
Nevada Judge Rules Pharmacy Board's Classification of Marijuana as Schedule I Substance Unconstitutional. District Judge Joe Hardy Jr. ruled Wednesday that the state Board of Pharmacy's classification of cannabis as a Schedule 1 drug is unconstitutional. The ruling came in a lawsuit filed by the ACLU of Nevada, which argued that marijuana doesn't meet the definition of a Schedule I drug under state law because it has accepted medical uses. The judge agreed: "The constitutional right to use marijuana upon the advice of a physician does establish that marijuana has an accepted medical use and treatment in the United States," Hardy said.
North Dakota Activists Accuse State of Misleading Voters About Marijuana Legalization Initiative. Backers of the Initiated Statutory Measure No. 1 marijuana legalization initiative say the state's ballot summary misleads voters about the costs of the measure by failing to include any revenues from legalization in the summary. The state's fiscal summary reads as follows: "The estimated fiscal impact of this measure beginning in 2023 through the 2025-2027 Biennium is Revenue of $3,145,000 and Expenses of $4,985,000." That does not include revenues from legal marijuana, which would be taxed at 5 percent by the state, up to an additional 3 percent by localities, and a possible excise tax. Dave Owen, the chairman of New Approach North Dakota, called the fiscal summary "obviously incomplete" and "intentionally misleading." The state claims it is unable to calculate potential revenues, but an economics professor at North Dakota State University was able to come up with a projection that the state would get about $6 million in pot taxes each year.
Medical Marijuana
Oklahoma Is Arresting Pregnant Women for Using Marijuana. At least 26 women have been charged with felony child neglect since 2019 for using medical marijuana. That offense carries a sentence of up to life in prison, although defendants have typically pleaded guilty and received probation. At least eight of those women were registered medical marijuana patients. According to National Advocates for Pregnant Women, this is the only state to prosecute pregnant women for medical marijuana use. The prosecutions involving medical marijuana are "inconsistent with state law,"said Ryan Kiesel, a civil rights attorney and former Oklahoma lawmaker. "Those women are protected as medical marijuana patients under the law,"Kiesel said. "It's important to remember, if you have a medical marijuana license, you are under the care of a physician."
Asset Forfeiture
South Carolina Supreme Court Upholds Civil Asset Forfeiture Law But Urges Legislative Reform. The state Supreme Court on Wednesday upheld the state's civil asset forfeiture law but suggested the legislature could reform the law to make it more fair to seizure victims. "Several states have amended their statutory schemes to impose more stringent requirements on the government; however, the fact that certain states have legislatively altered their civil forfeiture laws provides no support for judicially changing ours,"the order said. "Legislative alteration might be a good thing, but we are not called upon to decide whether a change in the law would be wise."
International
. The leader of an anti-government coca growers union faction, Freddy Machicado, was arrested Wednesday for his role in protests that resulted in the burning of a "parallel" coca market in La Paz. He is being held at a police headquarters in El Alto, a La Paz suburb. For weeks, Machiado had led weekly protests against the market, which is operated by another faction of the Adepcoca union close to the government. Its leader, Arnold Alanes, who claims leadership of the union even though a majority of affiliates reject his leadership. There are only two officially sanctioned legal coca markets in the country, but Alanes' "parallel" market had operated unimpeded by the government.