Germany moves to ban an LSD derivative, a new pol lhas the Missouri marijuana legalization initiative trailing, and more.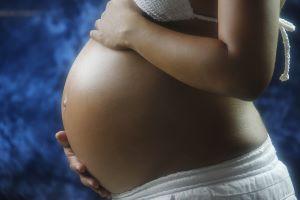 Marijuana Policy
Missouri Poll Has Legalization Initiative Trailing. The constitutional amendment to legalize marijuana, Amendment 3, faces an uphill fight, according to a new poll from the Remington Research Group and Missouri Scout. That poll had 43 percent in favor of the initiative with 47 opposed and 11 percent undecided. But Legal Missouri, the group behind the initiative, pointed out that previous polling had shown majority support for legalization and that this "same pollster and political newsletter predicted medical cannabis might not pass in 2018, weeks before 66 percent of Missourians voted for it on the ballot." Still, the poll numbers are concerning
Drug Testing
New Jersey Judge Throws Out More Than 2,000 Cases Where Drug Tests Were Mishandled. Superior Court Judge Edward Jerejian has dismissed more than 2,000 drug charges after a review spurred by a mishandled drug analyses at a State Police laboratory. The same judge initiated the review in 2016 after a lab worker reported that a technicians was filing test results without actually testing the samples. The review spanned more than 10,000 drug charges over 10 years and found more than 2,000 cases that merited dismissal. People who had charges dismissed may be eligible for reimbursement. The lab tech responsible retired before the probe began and was never charged. The review has caused the State Police to adopt more strenuous drug testing methods using mass spectrometry and gas chromatography.
Pregnancy
Alabama Routinely Holds Pregnant Women Arrested for Drug Offenses in Jail Until Trial to Protect Fetuses. Under state law, pregnant women arrested for drug offenses are not allowed to post bail and must stay in state custody—either in jail or drug treatment—until giving birth. Alabama leads the nation in imprisoning pregnant women who have drug charges but is hardly alone, and Etowah County is a real hotbed. It has jailed 150 pregnant women in recent years and is currently holding 12 behind bars.
The trend of imprisoning pregnant and postpartum women for supposedly endangering their fetuses is growing nationwide. According to National Advocates for Pregnant Women, there where 413 pregnancy prosecutions from 1973, when Roe v. Wade was decided, until 2005. But since then, there have been more than 1,300 more cases. Now, in the post-Roe era, expect more such prosecutions, said NAFPW's Afsha Malik. "We know that we're going to see more examples of pregnant people being criminalized for behavior that may be [seen as] justified for the general public, like using substances," she said. "[Other] cases that we've seen are going to accelerate, like [for] falling down the stairs, having a home birth, not seeking prenatal care, having HIV, having a self-induced abortion, and experiencing a pregnancy loss."
International
Germany Moves to Ban LSD Derivative. The federal government has sent a draft ordinance banning 1-V-L-LSD, a derivative of LSD, to the Bunderat, where it is set to be discussed on Friday. It would add the substance to an existing ban on new psychoactive substances. It is currently available in shops and online. "The substance 1-V-LSD is a substance with a psychedelic effect, which is converted to LSD when it passes through the body and is already represented on the drug market for purposes of abuse," the draft says. Drug Commissioner Burkhard Blienert said people supplying the drug were "unscrupulous players in the drug market"and