Fentanyl has largely replaced heroin in the nation's capital and that's being reflected in overdose statistics, India creates a national drug trafficker registry, and more.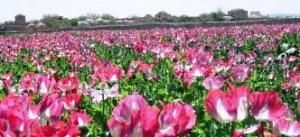 Marijuana Policy
Missouri Judge Rejects Challenge to Marijuana Legalization Initiative. Show Me State voters will have the chance in November to show the country whether they support marijuana legalization or not after a Cole County judge dismissed a lawsuit from anti-marijuana groups seeking to keep Amendment 3 off the ballot. Opponents sued, arguing that some signatures were invalid because they were verified by the state instead of county election officials, but the judge dismissed the lawsuit, ruling that the Colorado-based plaintiff did not provide evidence that she was a Missouri resident. But the judge also said he would have ruled against the lawsuit regardless of residency because the initiative met state signature-gathering requirements.
Opiates and Opioids
Fentanyl Replaces Heroin as Leading Cause of Overdose Deaths in DC. Fentanyl has now almost completely replaced heroin in Washington, DC, with heroin being detected in only 15 of the city's 166 opioid overdose deaths in the first five months of 2022. Heroin is now killing fewer Washingtonians than fentanyl, cocaine, alcohol, or prescription drugs. Public health experts say public health strategies must be adapted to adjust to the city's changing drug use profile. Most of the city's drug overdoses in the last year were among people between 40 and 70, and 84 percent of them were Black.
International
Taliban Make Little Progress in Countering Drugs. The Taliban banned opium in April, shortly after the last harvest, but as the next poppy growing season approaches, less than 250 acres of poppy have been eradicated and only 4,270 kilograms of opium have been seized, far behind the performance of previous Afghan governments. In 2020, for example, the government seized 80,000 kilos of opium, nearly 20 times as much as this year. And that has some experts questioning the Taliban's commitment to the ban. "There is serious doubt on the intentions of the current rulers whether they really want to eradicate poppy," said Javid Qaem, a former deputy minister for counternarcotics in Afghanistan and now a researcher at Arizona State University. "At the time of the Republic, security was a big challenge. Police could not go to the areas where poppy was cultivated. Taliban claim that they have all the areas under their control. They should be able to do it easily," he told said.
India's "Narco Files" Hold Over 500,000 Names. India's first registry of drug traffickers, launched only a month ago, now has more than 500,000 names on it. The National Integrated Database on Arrested Narco-offenders (NIDAAN) - a database of arrested narcotics offenders from states and union territories, developed by Narcotics Control Bureau (NCB) - aims to profile each narco-offender by integrating with Inter Operable Justice System (ICJS) and Crime and Criminal Tracking Network and System (CCTNS), officials said. It holds the names of all people convicted of drug trafficking offenses in the past 10 years.