Seattle makes a move on marijuana equity, Bolivian coca growers get rowdy, and more.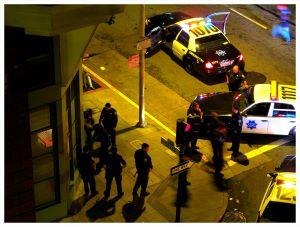 Marijuana Policy
Seattle City Council Approves Marijuana Equity Legislation. The city council has approved a package of marijuana equity legislation, including a measure that anticipates the city issuing new "social equity licenses" for city marijuana businesses. The package is the result of months of work by the Social Equity in Cannabis Task Force to address the lack of diversity in the industry in the city. Mayor Bruce Harrell (D) called the package "historic," but also noted that "this is a first—but necessary—step toward equity long overdue in the cannabis industry." The program should put the city in line with forthcoming state rules that will require at least 51 percent ownership by individuals "who have resided in a disproportionately impacted area" where there have been factors like a high poverty rate or a "high rate of cannabis-related arrest, conviction or incarceration" to qualify for the special licenses.
Drug Policy
San Francisco DA Announces New Misdemeanor Drug Policy. New District Attorney Brooke Jenkins has announced a new misdemeanor drug policy that will require mandatory drug treatment for people who have five misdemeanor drug possession citations. The move of part of Jenkins' efforts to move against open-air drug use and drug selling, especially in the city's Tenderloin district. "What we are doing is SFPD has begun citing individuals that are engaged in public drug use," Jenkins said. "Both injecting and smoking, pipes, fentanyl, methamphetamines. When a person reaches five citations for that public drug use that is when we file a complaint that we forward to our community justice centers, so that we can connect that person with resources for treatment."
The ACLU of Northern California has some concerns: "One is that it seems to be a backtracking of the statement the DA made a few weeks back saying that she would not prosecute possession or paraphernalia cases. This is saying, you do this five times we're going to arrest you. Then we're going to put you through the criminal legal system, which we know and have seen in the past, it is not the best place to put people into recovery," said Yoel Haile, Criminal Justice Program Director for the group.
International
Bolivia's Coca Grower Conflict Continues as Yungas Growers Burn "Parallel" Market in La Paz. The conflict between pro- and anti-government coca grower union factions escalated Thursday as thousands of farmers from the Yungas region broke through police lines, marched into La Paz, and burned down a "parallel" coca market. The protestors attacked with dynamite, firecrackers, and Molotov cocktails. The country has only two officially sanctioned legal coca markets, in La Paz and Cochabamba, but a pro-government faction of a coca grower union opened the "parallel" market in La Paz last October. The coca growers that burned down the market say the government should have shut it down. "The government and its ministers are responsible for this," coca leader Esar Apaza said, adding that the Yungas coca growers would not go home until the government resolves the conflict.
Philippine Government Rejects ICC Request to Resume Investigation of Duterte's Drug War Crimes. The government of Ferdinand Marco Jr. on Thursday rejected a request from the chief prosecutor of the International Criminal Court to resume an investigation into thousands of drug war killings that took place under his predecessor, Rodrigo Duterte. The ICC authorized a full investigation into Duterte's drug war last September but suspended the investigation after the Philippines said it would conduct its own review. In August, the ICC asked Manila to respond to its request to reopen the investigation, and now it has a response from the Philippines Office of the Solicitor General, which says that the international court "has no jurisdiction" over the Philippines. "The alleged murder incidents that happened during the relevant period do not constitute "crimes against humanity,'" the agency said in a statement. Philippine authorities have admitted killing roughly 8,000 people as part of Duterte's drug war, but human rights groups put the actual toll at three or four times that. Only three people have been convicted of killings in the drug war, and the government has conceded that in another 52 deaths, police may have used excessive force.