Missouri's Republican governor rejects a call to include marijuana legalization in an upcoming special session, a DC court reverses the firing of a medical marijuana-using employee accused of being high on the job, and more.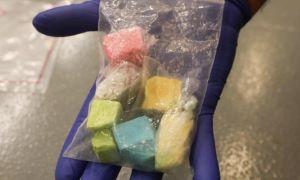 Marijuana Policy
Survey: Most Voters Support Federal Banking Reforms for Licensed Marijuana Retailers. The overwhelming majority of voters believe that federal law should be amended so that state-licensed marijuana businesses can readily utilize banks and other financial services, according to national survey data compiled by Morning Consult and commissioned by the Independent Community Bankers of America. Consistent with prior survey data, 65 percent of respondents "support allowing cannabis-related businesses to have access to banking services in states where cannabis is legal." Moreover, 63 percent of voters agree that allowing cannabis-related businesses to access the banking system will help improve public safety, and 58 percent say that it is "important" that members of the U.S. Senate vote to establish a safe harbor for licensed cannabis businesses. The SAFE Banking Act (HR 1996), which would do just that, has repeatedly passed in the House only to be blocked in the Senate by Senate Majority Leader Charles Schumer (D-NY) and his allies, who are holding out for passage of a full-fledged marijuana legalization bill.
Missouri Governor Will Not Include Marijuana Legalization in Special Session. Efforts to do a legislative end run around a pending marijuana legalization constitutional amendment (Amendment 3) have come to naught after Gov. Mike Parson's office said Tuesday that he will not expand the scope of his upcoming legislative special session to consider legalizing marijuana. "The call will not be amended to include marijuana legalization," Kelli Jones, spokeswoman for Parson, said. Lawmakers hoping to blunt momentum for the measure had called on the governor to include marijuana legalization, but even though Parsons has called Amendment 3 "a disaster," he demurred.
Medical Marijuana
DC Court Reverses Firing of Government Worker Who Tested Positive for Marijuana. An administrative court in the DC Office of Employee Appeals (OEA) has reversed the firing of medical marijuana patient and city government employee who was accused of being high on the job and later tested positive for marijuana. The employee argued that the city's communications office falsely accused her of being impaired because her eyes were red and she was talking quietly. She pointed out that her eyes were red because she had spent the previous night at a hospital sitting beside a relative who had overdosed. She also presented a valid medical marijuana patient card. The court held that the communications office was negligent in how it handled the process for reasonable suspicion of impairment from drugs. The judge noted that supervisors allowed her to continue working after they accused her of being impaired: "Because Employee was allowed to perform her duties and did in fact adequately do so after being observed by her supervisors, I find that [the supervisors] did not reasonably believe that Employee's ability to perform her job was impaired. As such, I further conclude that a reasonable suspicion referral was unwarranted," the judge wrote in the ruling.
Opioids and Opiates
DEA Warning that Colored Fentanyl Pills Are Aimed at Kids is Nonsense, Experts Say. On August 30, the DEA warned the public about fentanyl in colorful pills being sold by "drug cartels" to "made to look like candy to children and young people," calling it "Rainbow fentanyl" and charging that it is "a deliberate effort by drug traffickers to drive addiction amongst kids and young adults." But drug policy experts said such statements were misleading—and used harsh terms in doing so.
The charge is "typical drug war bullshit," said Dr. Nabarun Dasgupta, a pharmaceutical scientist at the University of Carolina at Chapel Hill. DEA's framing "was so divorced from any reality of what drug markets are actually like, it was almost laughable that our country's top drug enforcement folks are so out of touch.We've been talking about colored dope for years. This is like completely nothing new."
Claire Zagorski, a licensed paramedic, program coordinator and harm reduction instructor for the PhARM Program at The University of Texas at Austin College of Pharmacy, described the DEA announcement as "old recycled drug propaganda" that echoes the perennial myth of dope-laced Halloween candy. "Why would someone give away their expensive drugs to some random person they don't know, just so they might have a bad experience? It doesn't make sense," Zagorski told Salon. "At the end of the day, drug sellers are business people, and they're not going to invest in some kind of change to their supply if they don't think there's some good return on it … Kids don't have a lot of money that their parents don't supervise or give to them. So it just doesn't make sense from a business standpoint."