Marijuana legalization initiatives in Arkansas and Missouri face challenges, California's governor signs a pair of medical marijuana bills, and more.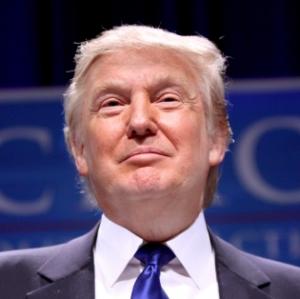 Marijuana Policy
Arkansas Marijuana Legalization Initiative Campaign Tells State Supreme Court It Should Be on Ballot and Votes Counted. Responding to the State Board of Election Commissioners' decision to keep a marijuana legalization initiative off the November ballot because the measure's ballot title does not set a limit on THC in marijuana products, the initiative's backers, Responsible Growth Arkansas, told the state Supreme Court last Friday that it not only met but exceeded state requirements about informing voters about the subject of the initiative. After the commissioners initially blocked the measure, Responsible Growth Arkansas won a preliminary injunction keeping it on the ballot until the high court makes a final ruling, but the court also ruled that votes for and against the initiative would not be counted if it rules against the measure.
Missouri Lawmakers, Activists Urge Governor to Add Marijuana Legalization to Special Session, Urge Defeat of Initiative. A bipartisan group of lawmakers and activists called on Gov. Mike Parsons (R) to add marijuana legalization to the agenda of a legislative special session. They also announced the launch of a campaign to defeat a marijuana legalization constitutional amendment (Amendment 3) already approved for the November ballot. "Rather than settle for an ill-suited and monopolistic program shoehorned into our (state) constitution, the Missouri General Assembly has a unique opportunity to consider legislation that would legalize cannabis in a truly free market fashion," said state Rep. Tony Lovasco (R-O'Fallon). Some activists are unhappy with how the initiative would allow the state to continue to cap licenses to grow or sell marijuana and would give current medical marijuana businesses the first shot on the more lucrative recreational licenses. The special session begins next week.
Medical Marijuana
California Governor Signs Bill Protecting Medical Marijuana Patients from Healthcare Discrimination. Gov. Gavin Newsom (D) has signed into law Assembly Bill 1954, barring doctors from discriminating against patients based on a positive test for THC if the patient is a registered medical marijuana user. The bill adds that healthcare professionals cannot be punished for treating a patient who uses medical marijuana in compliance with state law. He also signed into law Senate Bill 988, which amends an existing law that permits registered patients to use medical marijuana products at hospitals. It would repeal a provision that currently requires that "health care facilities permitting patient use of medical cannabis comply with other drug and medication requirements."
Drug Policy
Donald Trump Baselessly Accuses Pennsylvania Democratic Senate Candidate of Abusing Hard Drugs. In a "Save America Rally" in Wilkes-Barre, Pennsylvania, Saturday night, former President Donald Trump accused Democratic senatorial nominee Lt. Gov. John Fetterman of abusing hard drugs without presenting any evidence that backed his claim. "Fetterman supports taxpayer-funded drug dens and the complete decriminalization of illegal drugs, including heroin, cocaine, crystal meth, and ultra-lethal fentanyl," Trump said. "By the way, he takes them himself." Fetterman's campaign responded with a statement that said in part, "more and more lies from Trump and Dr. Oz, another day, but it's the same crap from these two desperate and sad dudes." Fetterman supports marijuana legalization and has spoken in favor of drug decriminalization, as well as safe injection sites, which is what Trump was referring to when he mentioned "taxpayer-funded drug dens," but there is no evidence he is a hard drug user. He is running against Dr. Mehmet Oz, whom Trump was stumping for.
International
Iran Drug Executions Are on the Rise Again. Human rights groups say that drug executions are on the rise in Iran. Prior to 2017, Iran executed hundreds of drug offenders each year, but that toll dropped dramatically after the Islamic Republic amended its anti-drug law that year. Thirty persons or fewer were executed for drug offenses in 2018, 2019, and 2020, but that number jumped to 126 last year and had already hit 91 so far this year. Iranian human rights groups say the rise in drug executions is part of a broader spike in executions that "represents a rapid escalation in state-sponsored violence, occurring within a context of raising political unrest in the nation."
(This article was prepared by StoptheDrugWar.org's 501(c)(4) lobbying nonprofit, the Drug Reform Coordination Network, which also pays the cost of maintaining this website. DRCNet Foundationtakes no positions on candidates for public office, in compliance with section 501(c)(3) of the Internal Revenue Code and does not pay for reporting that could be interpreted or misinterpreted as doing so.)