Indonesia has more than 200 people on death row for drug offenses, an effort by a Nebraskas medical marijuana campaign to block part of the state's signature-gathering requirements is rejected by an appeals court, and more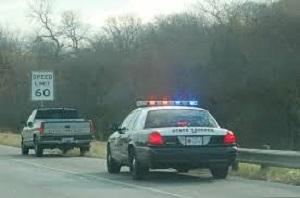 Marijuana Policy
California Governor Has a Pile of Marijuana Bills on His Desk. Lawmakers were busy as the legislative session came to an end Wednesday, sending another batch of marijuana-related bills to the desk of Gov. Gavin Newsom (D). Now, there are more than a dozen bills awaiting his signature. One would bar localities from banning medical marijuana deliveries, another provides employment protection for off duty marijuana-using workers, another streamlines record-sealing procedures for past marijuana offenses, another would allow the state to set up interstate cannabis commerce, another would authorize medical marijuana for pets, another would protect the rights of marijuana-using parents, another would allow for insurance coverage for marijuana businesses, another changes the state's cannabis tax policy, another would bar doctors from discriminating against registered patients for a positive THC test, another amends the state law requiring medical facilities to accommodate medical marijuana use, another would allow cannabis beverages to be packaged in clear containers, another would add advertising and labeling requirements for vape products, another would bar marijuana regulators from denying temporary event license applications solely because the licensee also has a liquor license, and, last but not least, one would require reporting on marijuana tax revenues distributed to a youth education and prevention program.
Medical Marijuana
Federal Appeals Court Rejects Attempt by Medical Marijuana Campaign to Block Nebraska Ballot Process. As medical marijuana campaigners ran into problems with signature gathering earlier this summer, they sued, arguing that the state's requirement that initiative campaigns not only reach a certain statew0ide signature threshold but also get signatures from at least 5 percent of voters in at least 38 of the state's 93 counties violated free speech and equal protection rights. Nebraskans for Medical Marijuana and the ACLU prevailed in district court in June, winning a temporary injunction suspending the 5 percent requirement. But state officials appealed, and the US 8th Circuit quickly put a hold on the judge's order pending an appeals court ruling. That ruling came Wednesday, when a split panel of the court ruled for the state. "The district court abused its discretion by granting the plaintiffs' request for a preliminary injunction," Judges Raymond Gruender and David Stras ruled. Judge Jane Kelly disagreed, writing that "if the right to vote is fundamental, I see no reason why it should not apply equally to the initiative process at the heart of Nebraska's electoral and legislative system." The campaign and the ACLU said the effort would continue and that they may seek a ruling from the full 8th Circuit.
Drug Testing
Michigan State Police Say Tests for THC in Drivers Actually Showed CBD; Thousands of Cases Could Be Impacted. State police notified prosecutors late last month that drug tests designed to detect THC in the blood of drivers instead alerted to the presence of non-psychoactive CBD and that they have now halted the blood toxicology testing program. "After further review, we now believe this discrepancy may impact cases that occurred on or after March 28, 2019, where the alleged violation is based on the finding of THC alone and there is insufficient evidence of impairment, intoxication, or recent use of marijuana to otherwise support the charged offense," state police said Wednesday. "Laboratory data indicates there are approximately 3,250 laboratory reports that may be impacted," state police said. "These are reports in which there was a THC-confirmed result without other drugs present or alcohol detected above the 0.08% blood-alcohol content legal threshold." March 28, 2019, is when CBD became legal in the state.
International
Indonesia Has More Than 200 People on Death Row for Drug Offenses. There are 404 death row inmates in the island archipelago, and more than half of them are there for drug offenses. It has already executed another 80 drug offenders since the beginning of the coronavirus pandemic out of 94 executions overall. Those executed include seven foreign nationals. The resort to the death penalty comes even as the country has since 2009 softened its drug laws, allowing judges to impose rehabilitation instead of prison for drug users and health authorities established guidelines for rehabilitation and treating drug use.