Idaho medical marijuana activists are set to try again in 2024, Thai authorities continue to grapple with ambiguities and nuances in their move to reform marijuana laws, and more.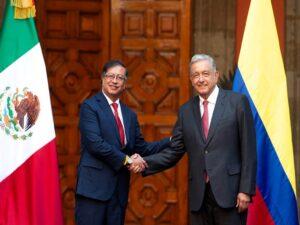 Marijuana Policy
Connecticut Takes Another Step Toward Starting Recreational Sales Early Next Year. The state Department of Consumer Protection, which is charged with regulating legal marijuana, has announced that three of the state's four existing medical marijuana producers had qualified for hybrid licenses to grow for both the medicinal and recreational markets. That moves producers closer to meeting a state requirement that at least 250,000 square feet of cultivation and manufacturing space be available before retailers can begin recreational sales. The floor is aimed at ensuring that an adequate supply of marijuana remains available for the state's medical marijuana patients, and this regulatory move means retail sales are likely to begin early next year.
Medical Marijuana
Idaho Activists Aim at 2024 Medical Marijuana Initiative. A political action committee formed in 2021, Kind Idaho, is beginning signature gathering to place a medical marijuana initiative, the Idaho Medical Marijuana Act on the 2024 ballot. The group has until April 14, 2024 to come up with 74,000 valid voter signatures to qualify for the ballot. Activists there have been trying for a decade to get medical marijuana before the voters, and this time around, they plan a concerted campaign of canvassing and social media outreach to get over the top.
International
Colombian, Mexican Presidents Denounce Failure of Prohibition, Announce International Effort to Rethink Drug Policy. Colombian President Gustavo Petro and Mexican President Andres Manuel Lopez Obrador announced that they are calling in other Latin American leaders for an international conference focused on "redesigning and rethinking drug policy" given the "failure" of drug prohibition. In a joint statement after meeting last week in Mexico City, the pair said they met to discuss "geopolitical, commercial, cultural and development cooperation" in their bilateral relationship, including collaborating with regional leaders to find a new way of dealing with drug policy. "Recognizing the failure of the fight against drugs and the vulnerability of our peoples in the face of this problem, Mexico and Colombia will convene an International Conference of Latin American leaders with the objective of redesigning and rethinking drug policy," the pair added. A new path is necessary "given the levels of violence that the current policy has unleashed, especially in the American continent." The meeting and joint statement come as both countries move toward marijuana legalization but remain uncertain about how to deal with the drug primarily involved in generating violence, cocaine.
Thai Authorities Warn Marijuana Sellers Not to Use Doctors to Try to Get Around Ban on Smoking Recreational Marijuana in Shops. Worried that their ambiguous legalization of marijuana will lead to rampant recreational marijuana use, public health officials this week warned marijuana shops not to use traditional Thai doctors to try to evade a ban on smoking in the stores. "The ministry did not campaign for people to use cannabis for recreation, so they cannot smoke the decriminalized herb in stores," Public Health Minister Anutin Charnvirakul said on Sunday. Marijuana can be smoked on-site if the shops is licensed to operate as a medical facility, but merely having a traditional doctor present is not sufficient, the ministry said. The ministry also warned that it will be doing random checks of marijuana shops to ensure compliance with this rule. Ambiguities in the law have left shops and users uncertain of their rights, but the legislature is now working on a bill to clarify the situation and regulate the trade.