A new Pew poll has a supermajority for medical marijuana, New York rolls out its first three dozen pot shop licenses, and more.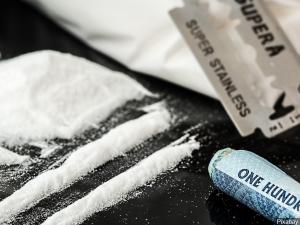 Marijuana Policy
Pew Poll Finds Supermajority for Medical Marijuana, Strong Majority for Legalization. A new Pew poll finds continuing strong support for both medical marijuana and broader marijuana legalization. Support for legalization for adults was at 59 percent, while an additional 30 percent also supported legalization for both medical and recreational use, bringing its level of support for medical marijuana to 89 percent. Only 10 percent said marijuana should remain illegal. The findings are largely unchanged from a Pew poll in April 2021. People in every age group indicated majority support for recreational marijuana except for those 75 and over. Only 30 percent of that group supported recreational legalization. Nearly three-quarters (73 percent) of Democrats supported recreational legalization, while only 45 percent of Republicans did. Among racial groups, Blacks were most supportive at 68 percent, followed by Whites at 60 percent, but neither Hispanics (49 percent) or Asians (48 percent) reported majority support for recreational legalization.
New York Award First Three Dozen Legal Pot Licenses; They Go to Social Equity, Non-Profit Applicants. State regulators awarded 37 licenses to legally sell marijuana on Monday. The licenses went to people with prior marijuana convictions and non-profits, including the anti-poverty Doe Fund and Housing Works. The move comes a year and a half since the state approved marijuana legalization. In the meantime, unlicensed sales have proliferated, especially in New York City. The state's Office of Cannabis Management also approved eight new licenses for marijuana processors, bringing the total to 32, and three new licenses for testing lab, bringing that total to seven. The retail pot shop licensees will be able to open up to three shops with each license.
Oregon Governor Issues More Than 47,000 Pardons for Marijuana Possession Convictions. Outgoing Gov. Kate Brown (D) announced Monday that she has issued pardons for 47,144 marijuana possession convictions affecting some 45,000 people. The pardons are for people caught with less than an ounce of pot who were at least 21 at the time of their arrest and go up to July 2016, when marijuana became legal in the state. The pardon action also forgives more than $14 million in fines and fees associated with the busts. "No one deserves to be forever saddled with the impacts of a conviction for simple possession of marijuana — a crime that is no longer on the books in Oregon." Issuing the pardons represents an effort "to right the wrongs of a flawed, inequitable, and outdated criminal justice system in Oregon when it comes to personal marijuana possession," she added.
South Carolina Poll Has Supermajority Support for Medical Marijuana, Majority Support for Legalization. A new Winthrop poll has support for medical marijuana at a whopping 78 percent and support for marijuana legalization at 54 percent. The poll comes months after a medical marijuana bill passed the Senate only to die in the House. One GOP congresswoman described legislators who blocked reform as being "on the wrong side of history." On medical marijuana, 82 percent of Democrats and 71 percent of Republicans were in favor, but when it comes to full legalization, two-thirds (67 percent) of Democrats were in favor, but only 39 percent of Republicans were.
International
Clashes Between Colombian Cocaine Traffickers Leave 18 Dead Near Ecuador Border. Rival drug trafficking groups engaged in a shoot-out last Saturday in southwest Colombia near the border with Ecuador, leaving a toll of at least 18 dead. On one side were holdouts from the former rebel army FARC who have rejected a 2016 FARC truce with the government. On the other side was a drug trafficking group known as Comandos de la Frontera (Border Commando), who also include former FARC fighters as well as remnants of a rightist paramilitary group that traffics cocaine to Ecuador and Brazil. The two groups have been fighting over control of the trade in the area for at least three years. The rebel FARC faction, also known as the Carolina Ramirez Front, has held exploratory talks with the government of President Gustavo Petro aimed at a truce, but nothing has come of that yet.