Congress passes a marijuana research bill, a bipatisan pair of senators file a psychedelic research and rescheduling bill, and more,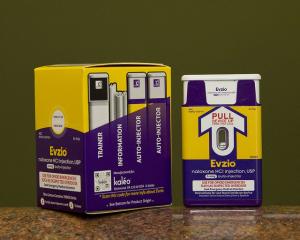 Marijuana Policy
Despite Legalization in Nearly Half the Country, More Than 300,000 People Were Arrested for Marijuana in 2020. Some 317,79 people were arrested on marijuana charges in 2020, according to the FBI. That is a 36 percent decline from 2019, but it still the equivalent of arresting every resident of a mid-size city such as Orlando, Corpus Christi, or Riverside, California. The marijuana arrest figure is also for the first time not the most common cause for a drug arrest, with 36 percent of drug arrests for stimulants such as cocaine and methamphetamine, compared to 27 percent for arresting marijuana. Black Americans continued to bear the brunt of marijuana law enforcement, accounting for 38 percent of all pot arrests despite making up only 13 percent of the population.
Congress Passes Marijuana Research Bill. With a final vote in the Senate Wednesday, both houses of Congress have approved the Medical Marijuana and Cannabidiol Research Expansion Act (HR 8454). The bill now goes to the desk of President Joe Biden (D). If he signs it, it will open the way to further research into the medical benefit of marijuana and CBD. Under the bill, the DEA must allow registered entities to manufacture, distribute, dispense, and possess marijuana for research purposes. "There is substantial evidence that marijuana-derived medications can and are providing major health benefits. Our bill will make it easier to study how these medications can treat various conditions, resulting in more patients being able to easily access safe medications,: said Sen. Dianne Feinstein (D-CA), who introduced the bill along with Sens. Chuck Grassley (R-IA) and Brian Schatz (D-HI). Oregon Rep. Earl Blumenauer (D) introduced the bill in the House.
Harm Reduction
FDA Announces Preliminary Assessment that Certain Naloxone Products Have the Potential to be Safe and Effective for Over-the-Counter Use. The US Food and Drug Administration on Wednesday issued a Federal Register notice, Safety and Effectiveness of Certain Naloxone Hydrochloride Drug Products for Nonprescription Use, that may help facilitate the development and approval of certain nonprescription naloxone drug products, including through the switch of certain naloxone drug products from prescription status to nonprescription status. Naloxone is a medicine that can help reduce opioid overdose deaths and when administered timely, usually within minutes of the first signs of an opioid overdose, can counter the overdose effects. "Today's action supports our efforts to combat the opioid overdose crisis by helping expand access to naloxone," said FDA Commissioner Robert M. Califf, M.D. "The agency will keep overdose prevention and reduction in substance use disorders as a key priority and area of intense strategic focus for action as rapidly as possible."
Psychedelics
Cory Booker, Rand Paul File Bill to Reschedule Psychedelic Breakthrough Therapies and Remove Research Barriers. Sens. Cory Booker (D-NJ) and Rand Paul (R-KY) filed a bill on Thursday that would require the Drug Enforcement Administration (DEA) to transfer breakthrough therapies like psilocybin and MDMA from Schedule I to II, while also removing research barriers for strictly controlled substances, the Breakthrough Therapies Act. The move came on the same day that House lawmakers announced the formation of psychedelic caucus aimed at promoting new treatments from currently controlled substances. The bill would amend the Controlled Substances Act to create a procedure where current Schedule I drugs could be designated as breakthrough therapies could be transferred to a lower schedule that would make it easier to research them and promote drug development.