A broad coalition is asking Attorney General Garland to allow legal marijuana sales in the District of Columbia, an Evanston, Illinois, councilman sponsors a psychedelic decriminalization ordinance, and more.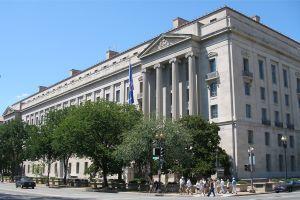 Marijuana Policy
Broad Coalition Calls on Attorney General Garland to Adopt Non-Enforcement Policy Around DC Marijuana Sales. Although District of Columbia voters legalized marijuana in 2014, congressional riders have blocked the District from allowing taxed and regulated marijuana sales ever since. Now, a coalition of state, local, and national advocacy groups has sent a letter to Attorney General Merrick Garland (D) asking him to break the logjam by adopting a formal policy of non-enforcement. The letter asks the attorney general to treat the situation in DC as "functionally equivalent to the non-enforcement approach it has traditionally taken with respect to the states that have reformed their laws allowing for the taxation and regulation of the adult use of cannabis." As things now stand, DC "is only jurisdiction in the country that cannot regulate marijuana sales or fruitfully tap into the public health and safety benefits of proper regulation."
Missouri Could See Legal Marijuana Sales as Early as January. Elections have consequences, and sometimes they have them in a hurry. The state Department of Health and Senior Services said Friday that existing medical marijuana companies will be able to apply for adult use ("comprehensive") sales licenses as early as December 8 and that sales could begin ahead of a 60-day post-election deadline on February 6. Some of those licenses could be completed "before the 60-day deadline, as soon as we have rules for comprehensive facilities filed," the agency said. "We anticipate comprehensive dispensaries will be able to begin selling to adult use consumers as soon as their license is approved for conversion."
Plans for Kansas City-Area Entertainment Complex with Marijuana Lounges Announced. That didn't take long. One day after voters approved marijuana legalization in the Show Me State, a Kansas City-area hospitality group has announced plans for a new metro area entertainment district project that will include marijuana consumption lounges. The Besa Hospitality Group announced a new entertainment district along the Missouri River about 20 minutes from downtown Kansas City in the village of River Bend. It will be known as the Smokey River Entertainment District.
The Besa Hospitality Group is partnering with BesaMe Wellness, a medical marijuana company, which give it an early shot at procuring an adult sales retail license, and has a target opening date of 4/20/23. "We have an opportunity to showcase cannabis and the acceptance of cannabis in our everyday lives. We're normalizing cannabis through hospitality," says Joey Pintozzi, Vice President of Operations and Marketing. "This is an entertainment venue first and foremost. Cannabis just happens to be part of that experience. People will be free to legally consume in some of the venues and enjoy being themselves."
Psychedelics
Evanston, Illinois, Lawmaker Sponsors Psychedelic Decriminalization Bill. Councilmember Devon Reid of the Chicago suburb of Evanston is sponsoring an ordinance that would make possessing, cultivating and delivering entheogenic substances like psilocybin punishable by a $100 fine without the threat of jail time. That fine could be waived for people who complete a drug treatment program or "reasonable public service work."
The ordinance also includes lowest priority language regarding the "investigation or arrest of anyone for planting, cultivating, purchasing, transporting, distributing, or engaging in practices with or possessing entheogenic plants or plant compounds." The legislation lists four examples of psychedelics that would be covered -- psilocybin, psilocyn, peyote and ayahuasca -- but it also says decriminalization would not be "limited to" those psychedelics.