A Delaware bill to tax and regulate marijuana comes up short but remains alive after a parliamentary manuever, Michigan uses court settlements to fund a massive response to the opioid crisis, and more.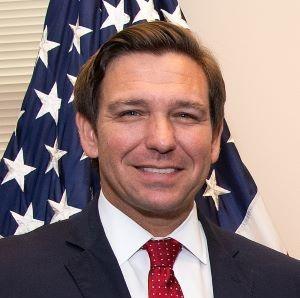 Marijuana Policy
Delaware Legal Marijuana Regulation, Sales Bill Falls Short—For Now. A bill that would have created a system of taxed and regulated marijuana sales, House Bill 372, failed in the House Thursday even though it won a majority of votes. The bill needed a two-thirds majority in the House because it had tax provisions, but cam up short on a 23-15 vote. But the bill is not dead because sponsor Rep. Ed Osienski (D-Newark), changed his vote to "no," which gives him three legislative days to rescind the roll call vote and bring the bill forward for reconsideration before the end of this year's legislative session. With Osienski voting "yes" next time, along with a bill supporter who missed the vote because he is sick with COVID, the bill has the votes to pass next time.
Rhode Island Marijuana Legalization Bill Heads for House, Senate Floor Votes Next Week. With approval Wednesday from the Senate Judiciary and House Finance committees, an amended marijuana legalization bill, Senate Bill 2430, is now headed for final floor votes in the House and Senate, which are scheduled for next Tuesday. As well as setting up a system of taxed and regulated marijuana commerce, the bill contains social equity components and allows for automatic expungement of past marijuana possession offenses.
Opiates and Opioids
Florida Governor Signs Bill to Make Murder Charges Easier in Drug Overdose Deaths. Gov. Ron DeSantis (R) has signed into law House Bill 95, which would make it easier for prosecutors to seek first-degree murder charges against drug sellers if an overdose leads to someone's death. Currently, drug sellers face life in prison or the death penalty if the drug they sold verifiably caused the death of a consumer, but prosecutors complained it was hard to win convictions in cases involving multiple controlled substances and/or alcohol. Under the new law, prosecutors will only have to show that the drug was a "substantial factor" in the person's death. As the session wound down, legislators also added language that increased mandatory minimum sentences for trafficking between 4 and 14 milligrams of fentanyl and its analogs from three to seven years, and for trafficking between 14 and 28 milligrams of fentanyl to 15 to 20 years. They also stripped out a provision that would have legalized fentanyl test strips, signaling no room for compassion but plenty of space for punishing policies.
Michigan Governor Signs Bills Aimed at Opioid Crisis. Gov. Gretchen Whitmer (D) has signed into law a package of bills that invest $800 million in treatment, prevention, and mental health in response to the opioid crisis. Senate Bills 993, 994, and 995 will handle the disbursement of settlement funds from lawsuits against opioid manufacturers and distributors, as well as creating an Opioid Advisory Committee to help craft policies to prevent, treat, and support people using opioids. "The opioid crisis touches families across our state, which is why it's so crucial to ensure that Michiganders facing substance use issues have the support and resources they need to get better," said Governor Whitmer. "The legislation I signed today will be instrumental in preventing more deaths and will provide Michigan families impacted by the devastating opioid epidemic with some semblance of relief. These funds will bring millions of dollars to support our neighbors, family, and friends in treatment and recovery. I will continue to work with anyone who wants to help those who are struggling."