Delaware's anti-legalization governor makes some ambiguous comments about a legal pot bill on his desk, Ohio is set to more than double the number of medical marijuana dispensaries, and more.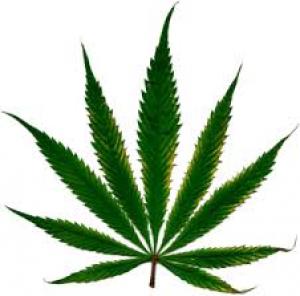 Marijuana Policy
Delaware Governor Makes First Comments on Marijuana Legalization Bill on His Desk. Gov. John Carney (D), a long-time opponent of marijuana legalization, has given his first reaction to passage of House Bill 371, which legalizes the possession and sharing of up to an ounce by people 21 and over but does not contemplate a legal marijuana marketplace. Marijuana use shouldn't be a "criminal offense" and HB 371 "just decriminalizes," Carney said, hinting he could support the bill. "It doesn't have a regulatory piece that goes with it, so we're looking at the same concerns that I've been articulating for some time with respect to public safety and its effect on our young people, and we'll continue to keep those in mind." An earlier effort by bill sponsor Rep. Ed Osienski (D) to advance a full-blown legalization bill faltered in the legislature, so he split it up into two parts, HB 371 and House Bill 372, which would create a regulatory framework for marijuana commerce. That bill awaits a House floor vote.
Rhode Island Lawmakers Agree on Amended Marijuana Legalization Bill. Legislators have apparently reached agreement on a marijuana legalization bill, Senate Bill 2430. The amended bill now includes automatic expungement of past marijuana possession convictions, pushed the effective date of legal adult sales from October 1 to December 1, and eliminates the fees currently charged to medical marijuana patients and caregivers. The bill is set to be heard today by the House Finance Committee and the Senate Judiciary Committee, with floor votes in both chambers set for next Tuesday.
Medical Marijuana
Ohio Medical Marijuana Dispensaries Set to More Than Double. The state Board of Pharmacy has approved 70 new medical marijuana dispensary licenses, with three more applications pending. Once the new shops are open, the number of dispensaries in the state will more than double from the current 58. Those dispensaries will serve the more than 261,000 Ohioans who are currently registered in the state's medical marijuana program.
International
Thailand to Give Away a Million Pot Plants. The Thai government is set to give away one million marijuana plants for free for "home cultivation" but only for medical purposes. Beginning June 9, it will be legal to grow marijuana as a "household crop" or as part of a "small-scale commercial enterprise," and the government will mark the occasion with the pot plant giveaway. The move comes after the country legalized marijuana for "medical use and research" in 2018 and dropped marijuana from its list of controlled substances in February.