A South Carolina medical marijuana falls to opponents' House maneuvers, Venezuela is joining the ranks of coca and cocaine producers, and more.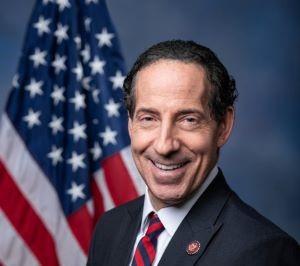 Marijuana Policy
Delaware House Approves Marijuana Legalization Bill. The House on Thursday voted to approve a measure that would legalize the possession of up to an ounce of marijuana for adults, House Bill 371. The bill would not set up a system of taxed and regulated sales but does allow for the unremunerated transfer of up to an ounce from one adult to another. The bill now heads to the Senate, which, like the House, is controlled by Democrats. But it faces a potential veto by Gov. John Carney (D), who has expressed doubts about marijuana legalization.
Medical Marijuana
South Carolina Medical Marijuana Bill Killed in House. A measure to legalize medical marijuana in the state, the Compassionate Use Act (Senate Bill 150) was killed on the House floor Wednesday after a debate over legislative process but without any discussion of the merits of the bill. The bill had already passed the Senate but faced long odds in the House, where opponents of reform filed more than a thousand amendments. One opponent, Rep. John McCravy (R), then created a constitutional challenge for the bill, claiming that it should have originated in the House because it involves a tax on medical marijuana. Under the state constitution, bills involving taxation must originate in the House. House Speaker Pro Tem Thomas Pope (R) then ruled to sustain McCravy's point of order and against an appeal from Rep. Todd Rutherford (D), who said he planned to later scrap the tax language via an amendment, effectively killing the bill. Sponsors said they would keep trying, though.
Asset Forfeiture
House Members Request Justice Department Briefing on Abuses of Federal Civil Asset Forfeiture Program. Rep. Jamie Raskin and Rep. Nancy Mace, Chairman and Ranking Member of the Subcommittee on Civil Rights and Civil Liberties, sent a letter to Attorney General Merrick Garland requesting information about the Department of Justice's (DOJ) efforts to address longstanding abuses of its Equitable Sharing Program, which allows state and local governments to partner with DOJ by transferring property, money, or assets that have been seized by law enforcement to the federal government for forfeiture which then shares up to 80% of the proceeds with local and state law enforcement agencies, regardless of state law.
The letter came after a December hearing that examined the need to reform federal civil asset forfeiture programs, including equitable sharing, to prevent state, local, and federal law enforcement from abusing the civil rights and civil liberties of Americans. Expert witnesses testified that state and local law enforcement agencies use DOJ's Equitable Sharing Program to circumvent state laws aimed at curtailing civil asset forfeiture abuse. Between 2000 and 2019, DOJ paid at least $8.8 billion from its Asset Forfeiture Fund (AFF) to state and local agencies.
"We are concerned that the Equitable Sharing Program creates a loophole allowing state and local law enforcement to seize assets from individuals without bringing criminal charges or a conviction, even in states that prohibit civil asset forfeiture," the Members wrote. "In addition, we are concerned that DOJ does not conduct adequate oversight of law enforcement agencies participating in the Equitable Sharing Program."
International
Venezuela Becoming a Coca, Cocaine Producer. InsightCrime, a website that covers Latin American drug trafficking, is reporting that Venezuela is becoming a coca producing and cocaine manufacturing country. Previously, it had served only as a transshipment point for cocaine produced in the big three coca-growing countries: Bolivia, Colombia, and Peru. But now, "InsightCrime has uncovered evidence of the presence of significant quantities of coca in at least three municipalities in Zulia, and two more to the south in the state of Apure, each time verified and corroborated by multiple reliable sources," the web site reported. "In addition, sources in the field, international agencies, and the Venezuelan government's own reports show that the crystalizing laboratories used to process coca paste into cocaine hydrochloride have been proliferating in the same areas."
All of this activity is taking place in western part of the country, where Colombian guerilla groups and drug traffickers dominate and appear to be operating openly. "So far, cocaine production in Venezuela is nascent, representing just a drop in an ocean of coca compared to the historic levels seen in Colombia in recent years," InsightCrime noted. "But the country's border region, poor, isolated, abandoned by the state and dominated by armed groups, represents a perfect petri dish for it to spread. And in a country trapped in an economic crisis, ruled by a corrupt regime, and ravaged by criminality, that is a dangerous proposition."