A new anti-drug reform super PAC emerges and targets a GOP congresswoman, Singapore is now set to hang a mentally disabled man on drug charges, and more.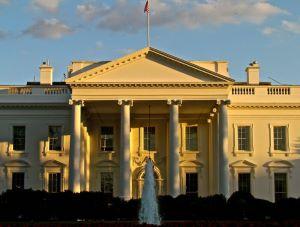 Marijuana Policy
Biden's New Budget Keeps Ban on DC Marijuana Sales, Preserves State Medical Marijuana Protections. It's status quo on marijuana policy in President Biden's just released budget proposal for Fiscal Year 2023. His proposal would maintain the bar on allowing the District of Columbia to legalize marijuana sales, but would also maintain a separate rider that protects state-legal medical marijuana programs from federal interference. DC Rep. Eleanor Holmes Norton (D-DC) was not pleased: "I have a hard time reconciling the administration's strong support for DC statehood, which would give DC not only voting representation in Congress but also full local self-government, with a budget that prohibits DC from spending its local funds on recreational marijuana commercialization," she said. "With Democrats controlling the White House, House and Senate, we have the best opportunity in over a decade to enact a budget that does not contain any anti-home-rule riders."
New Anti-Drug Super PAC Emerges, Targets Republican Congresswoman Who Filed Marijuana Legalization Bill. A new anti-drug super PAC, Protect Our Kids PAC, has emerged this week, announcing it is targeting US Rep. Nancy Mace (R-SC) over her support for marijuana legalization. Mace filed a bill to legalize marijuana earlier this year. "(Mace has) become the Republican face of marijuana legalization in a district and a state that has no marijuana legalization at all," said group spokesman Luke Niforatos. "She's not putting families first. She's not putting parents and kids first, and so we're just going to make sure that her primary voters know about that." Niforatos also serves as executive vice president of Smart Approaches to Marijuana, arguably the nation's leading pot prohibitionist group. Protect Our Kids PAC will also target selected races nationwide in a bid to defeat pro-marijuana legalization candidates.
Louisiana Bill Would Bring Back Prison Time for Pot Possession—But Only for Minors. A bill that would modify the decriminalization law approved last year to allow for the imprisonment of minors caught with small amounts of marijuana, House Bill 700, is headed for a House floor vote next week. Under the decriminalization law, people caught with a half-ounce or less of marijuana face a maximum $100 fine. But the bill sponsored by Rep. Larry Bagwell (R-Stonewall) would allow minors to be jailed for up to 15 days on a first offense, up to two years for a third offense, and up to four years for a fourth offense. The bill passed out of the Committee on the Administration of Criminal Justice after being amended to provide protections for minors who are medical marijuana patients. Bagley said the bill is necessary because schools can't keep marijuana off their campuses, and that the threat of incarceration could be used as a lever to get teens into treatment.
Psychedelics
Michigan Psychedelic Legalization Initiative Begins Signature Drive. The activists behind a psychedelic legalization campaign announced Monday that after the Board of State Canvassers certified its initiative last week, signature gathering to get the measure on the November ballot is now underway. The effort is being led by the national group Decriminalize Nature, the group's state chapter, and Students for Sensible Drug Policies (SSDP). The measure would authorize the "supervision, guidance, therapeutic, harm reduction, spiritual, counseling, and related supportive services with or without remuneration." It also reduces penalties for possessing other Schedule I and II drugs. To qualify the measure for the November ballot, activists will need to turn in 340,047 valid signatures from registered voters by June 1.
International
Singapore Set to Hang Malaysian Man with Mental Disability on Drug Charges After Last Appeal Fails. A Malaysian man with mental disabilities who has been on death row on drug charges in Singapore since 2010 is now set to be hanged after his last legal appeal was rejected. Nagaenthran K. Dharmalingam got caught trying to smuggle less 1.5 ounces of heroin into Singapore. At an earlier court hearing, his IQ was revealed to be 69 — a level internationally recognized as an intellectual disability, but the court ruled Nagaenthran knew what he was doing by violating Singapore's harsh anti-drug laws. It called his final appeal "an abuse of process and that international law does not apply." The British rights group Reprieve is mounting a last-ditch pressure campaign to get a pardon from President Halimah Yacob. "The Singaporean government has made clear its commitment to champion the rights of persons with disabilities. Allowing this travesty of justice to take place would fly in the face of those promises," Reprieve director Maya Foa said.