Rhode Island lawmakers are trying to thrash out agreement on a marijuana legalization bill, the Marijuana Policy Project releases a report on the states lagging behind on marijuana reform, and more.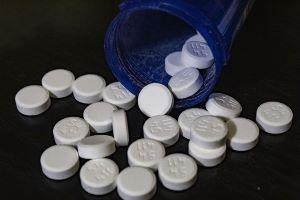 Marijuana Policy
Human Rights Watch Calls on US to End Marijuana Prohibition Now. Human Rights Watch is calling on the federal government to legalize marijuana as "a much-needed move toward a US drug policy grounded in human rights, harm reduction, and health." The group noted that in the last Congress, the House passed the historic Marijuana Opportunity Reinvestment and Expungement (MORE) Act and said a House floor vote on this year's version of the bill, HR 3617 is "an urgent step toward advancing long overdue reforms in the criminal justice system and beyond." It also called on members of Congress to "heed the call of a diverse coalition of organization and cosponsor the bill. House leadership should immediately bring the bill to a floor vote," the group said.
Marijuana Policy Project Releases Report on the States Lagging Behind on Marijuana Reform. Recognizing the 50-year anniversary of the report issued by the Shafer Commission, which investigated the effects of cannabis use on specific communities and found that small amounts of cannabis do not harm society and should not result in criminalization or jail time, the Marijuana Policy Project (MPP) released a new report on Tuesday, Behind the Times: The 19 States Where a Joint Can Still Land You in Jail. The report examines the laws that lag the furthest behind public opinion: the 19 states and federal government, which have not even "decriminalized" simple possession of cannabis. In those states, it examines penalties for simple possession, arrest rates, and racial disparities in arrests and provides a glimpse at some of the damage inflicted by draconian laws. It also reviews unsolved crime rates in the states that continue to use limited law enforcement resources to arrest and jail adults for possessing a substance that is safer than alcohol.
Rhode Island Lawmakers Meet to Ponder Competing Marijuana Legalization Proposals. The House Finance Committee met on Tuesday to discuss competing marijuana legalization proposals from the House and Senate leadership and Gov. Dan McKee (D). McKee proposed a legalization plan in his budget package, House Bill 7123, while the legislative leaders are backing Senate Bill 2430. At the hearing, advocates complained of inadequate equity provisions in the Senate bill, with members saying they were open to feedback. The governor's bill on the other hand, has provisions to automatically expunge past convictions.
Drug Treatment
DEA Commits to Expanding Access to Medication-Assisted Treatment. DEA Administrator Anne Milgram on Wednesday announced the Drug Enforcement Administration's continued commitment to expanding access to medication-assisted treatment to help those suffering from substance use disorder. "In this moment, when the United States is suffering tens of thousands of opioid-related overdose deaths every year, the DEA's top priority is doing everything in our power to save lives," said Administrator Milgram. "Medication-assisted treatment helps those who are fighting to overcome substance use disorder by sustaining recovery and preventing overdoses. At DEA, our goal is simple: we want medication-assisted treatment to be readily and safely available to anyone in the country who needs it." The agency has recently been championing a number of initiatives to expand access to medication-assisted treatment for those suffering from opioid-related substance use disorder, including a loosening of restrictions around buprenorphine and methadone prescribing, reaching out to pharmacists and practitioners to let them know DEA supports medication-assisted treatment, and increasing the number of mobile methadone clinics.