A New Hampshire marijuana legalization bill takes another key step toward passage, there's a push for drug decriminalization in Maine, and more.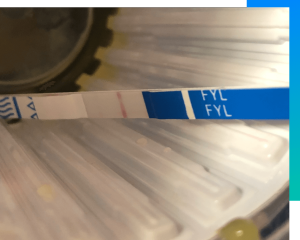 Marijuana Policy
New Hampshire House Committee Approves Marijuana Legalization Bill; It Now Heads for Second House Floor Vote. A bill to create a legal marijuana market through state-run dispensaries that has already passed the House once has now been amended and approved by the House Ways and Means Committee, which took it up because it involved economic components. The bill, House Bill 1348, is now set for a second House floor vote, and if the amended measure is approved, will then head t the Senate.
Drug Policy
Maine ACLU, Center for Economic Policy Release Report Calling for Drug Decriminalization. The Maine chapter of the ACLY and the Maine Center for Economic Policy (MECEP) released a report Monday recommending the decriminalization of drug use and possession in the state, A Better Path for Maine: The Case for Decriminalizing Drugs. The report highlights the cost of criminalizing drug use, the impact on incarcerated individuals for drug possession and use, and challenges with the legal system associated with drug criminalization. "In addition to the very real toll that the war on drugs inflicts on Mainers' physical and mental wellbeing, collectively we pay millions of dollars each year in financial costs," James Myall, an economic policy analyst at MECEP, said. "Year over year, Maine has prioritized incarcerating and criminalizing people who use drugs over making treatment for drug use more available. Not only is this approach ineffective, but it's extremely costly."
Vermont House Approves Bill to Cut Maximum Drug Sentences, Review Laws on Drug Possession. The House last Friday approved House Bill 505, which would cut maximum sentences for drug offenses and set up a board to review existing drug possession laws. The bill drops some drug offenses, such as possession of small amounts of heroin, from felonies to misdemeanors. It also eliminates the sentencing disparity between crack and powder cocaine. It would also create a Drug Use Standards Advisory Board, a move first proposed in House Bill 644, a broader bill that would decriminalize drug possession but which has failed to move out of the House Judiciary Committee.
Harm Reduction
Florida House Republicans Kill Bill to Legalize Fentanyl Test Strips. A bill to legalize fentanyl test strips as part of the effort to reduce drug overdose deaths in the state was killed earlier this month by House Republicans. The bill had passed out of the Senate as part of broader legislation, but when it came before the House on March 11, the last day of the session, the Republicans who control the House voted on a voice vote to strip the fentanyl test strip language from the broader bill, which they then passed.
Tennessee Legislator Approves Bill Legalizing Fentanyl Test Strips. Both chambers of the legislature have approved a bill that would remove fentanyl test strips from the state's definition of illegal drug paraphernalia, House Bill 2177. Legislators were moved to act after fentanyl overdose deaths jumped 46 percent between 2018 and 2019 and more than 700 people died of drug overdoses in Nashville alone last year. "If we can save one life, I think that this bill is worth it, because overdose cases are out of control," said Sen. Raumesh Akbari (D-Memphis). "If we can help them at least not take something that could kill them — one pill and it could kill — then that's what I want to be able to do." The bill
now goes to the desk of Gov. Bill Lee (R). A spokesperson said he plans to sign it into law.