A suburban Atlanta prosecutor's big to clamp down on Delta-8 THC products runs into a judicial roadblock, the University of Michigan SSDP chapter is spearheading a municipal drug decriminalizaiton resolution, and more.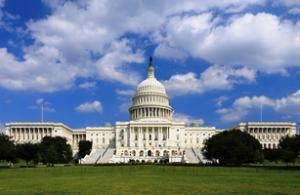 Marijuana Policy
Marijuana Industry Pushing Hard to Get Banking Measure Passed Before Midterms. More than 20 head executives of major marijuana companies have unleashed a lobbying blitz on Congress in a bid to get the SAFE Banking Act (HR 1996) passed before the November midterms. They worry that if Republicans take over after the November elections, passage of the bill would be doomed. Passage of the bill has been blocked by the Democratic Senate leadership, which is holding out for a yet-to-be finalized marijuana legalization bill from Majority Leader Chuck Schumer (D-NY). The marijuana companies say that while they also support legalization, they do not see the votes to pass it this year. "We want comprehensive reform, but we also recognize that with the potential for the House and Senate to change hands, we have an opportunity now to pass impactful legislation, and if we fail to do that, it could be years until we get something done," said Jared Maloof, CEO of Ohio-based medical marijuana company Standard Wellness.
Georgia Judge Blocks DA's Efforts to Ban Delta-8, Delta-10 Cannabis Extracts. Suburban Atlanta Gwinnett County District Attorney Patsy Austin-Gaston has been blocked from enforcing a ban on cannabis extracts contained Delta-8 and Delta-10 by an order from Fulton County Superior Court Judge Craig Schwall. Last Friday, Schwall issued a 30-day restraining order barring Gwinnet County from prosecuting people for possessing or selling the extracts. The two cannabinoids are similar to THC (Delta-9 THC), but have less powerful psychoactive effects, and they inhabit a hazy legal status. In January, Austin-Gaston said that possessing, selling, or distributing such products are felony offenses and raided two distributors, seizing millions of dollars worth of product, charging at least one person with a felony. Her actions are blocked as part of a lawsuit brought by two owners of a Gwinnet County vape story chain, who are seeking to have the extracts declared legal in the state.
Drug Policy
University of Michigan Students Push Ann Arbor Drug Decriminalization Resolution. The university chapter of Students for Sensible Drug Policy has launched a campaign to decriminalize the possession of drugs and their small-scale distribution. After consulting with community members, the group has drafted the Ann Arbor Resolution to Advance Sensible Drug Policy, which will be put before the city council. After consultation with stakeholders, the resolution sets a suggested permitted amount of 15 grams of any drug, much higher than other decriminalization measures. While drug laws are generally set by the state and federal governments, the resolution, if adopted, would make drug possession the lowest law enforcement priority and ban the use of city funds to enforce the prohibition on drug possession.
International
Executions for Drug Convictions Surged in 2021; Most Are Kept Secret. According to a new report from Harm Reduction International, The Death Penalty for Drug Offences: Global Overview 2021, at least 131 people were executed for drug offenses last year, but "this number is likely to represent only a fraction of all drug-related executions carried out globally." Even so, it is nearly four times the number of executions reported in 2020. HRI named Iran and China as definitely carrying out drug executions last year, and it suspects that Vietnam and North Korea did as well, but cannot confirm that because of government secrecy. The report identifies "High Application States" where "executions of individuals convicted of drug offenses were carried out, and/or at least 10 drug-related death sentences per year were imposed in the past five years." Along the countries mentioned above, Indonesia, Malaysia, Saudi Arabia and Singapore all make this rogue's gallery. At least 3,000 people are on death row for drugs worldwide, the report found, with at least 237 drug death sentences issued last year in 16 countries.