A Missouri marijuana legalization bill gets a hearing, a Maryland drug decriminalization gets one, too, and more.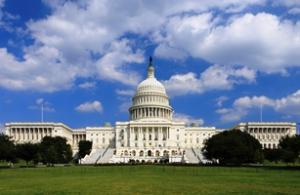 Marijuana Policy
Missouri Marijuana Legalization Bill Gets Hearing. A bill that would legalize marijuana for people 21 and over got a hearing Tuesday, with some legalization supporters urging legislators to pass the bill in order to head off a legalization initiative campaign that would give current medical marijuana businesses the first crack at recreational sales and keep intact the state's ability to limit licenses. The bill sponsored by Rep. Ron Hicks (R-Defiance), the Cannabis Freedom Act (House Bill 2704) was heard in the House Public Safety Committee, but no vote was taken. The bill would allow for the home cultivation of up to 12 flowering plants, would not limit licenses, and would allow retail sales to be taxed at up to 12 percent.
New York's First Marijuana Sales Permits Will Go to People Previous Marijuana Convictions. In an effort to redress the inequities of the enforcement of marijuana prohibition, state officials said Wednesday that the first licenses to sell recreational pot in the state will go to people who have marijuana-related convictions or people with a parent, legal guardian, child or spouse convicted of a marijuana-related offense. "Social equity" applicants will get first crack at the first 100 or 200 pot shop licenses. It is unclear just how many retail licenses will be issued.
Congress Keep Rider Barring DC from Allowing Legal Marijuana Sales. Much to the dismay of DC leaders, the omnibus spending package unveiled Wednesday retains the congressional rider barring the District from allowing the commercial sale of marijuana, which is already legal there. Senate Democrats had removed the rider last year, but this year, congressional Republicans refused to vote for a budget that eliminated "legacy riders" like the one from Rep. Andy Harris (R-MD) blocking DC pot sales.
.Medical Marijuana
South Dakota Conference Committee Votes to Limit Medical Marijuana Cardholders to Growing Two Flowering Plants, Two Immature Ones. A legislative conference committee has voted to limit the number of plants patients or caregivers may grow at home to two flowering and two immature plants. The committee approved an amendment to that effect from Rep. Fred Deutsch (R-Florence) after earlier defeating an amendment from him that would have banned home growing altogether. South Dakota voters legalized medical marijuana at the polls, approving an initiative that set a floor—three plants—but not a ceiling, as this move does.
Psychedelics.
Oklahoma House Passes Psilocybin Decriminalization Bill. The House voted 62-30 to decriminalize the possession of psilocybin and authorize research on the psychedelic for a variety of medical conditions by approving House Bill 3414. The bill would make possession of psilocybin punishable by no more than a $400 fine. It also authorizes research on psilocybin and psilocin at institutions in the state to treat 10 different conditions, including PTSD, depression, and addiction. The bill now moves to the Senate, which, like the House, has a Republican supermajority.
Drug Policy
Maryland Drug Decriminalization Bills Get Committee Hearings. A pair of drug decriminalization bills, House Bill 1054 and Senate Bill 784, got hearings Tuesday in the House Judiciary Committee. The bills would decriminalize the possession of up to 10 grams of marijuana, two grams of meth or cocaine, 1.5 grams of crack, one gram of heroin or ecstasy (or five tabs), and 40 tablets of oxycodone. Possession would be punishable by a $100 fine for first and second offenses. People caught possessing drugs other than marijuana would be required to enroll in a drug education program and undergo a mental health and drug abuse assessment. Similar legislation died in the committee last year, but House Judiciary Committee Vice Chair David Moon (D-Montgomery) is supporting it this year. No vote was taken.