Costa Rica becomes the latest country to legalize medical marijuana, an Oklahoma psychedelic study bill is moving, and more.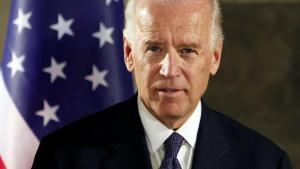 Marijuana Policy
GOP Congresswoman Says Her Marijuana Legalization Bill Will Get a Hearing. Rep. Nancy Mace (R-SC), who has filed the States Reform Act legalization bill (HR 5977), said Thursday that she has received reassurances that her bill will get a hearing even though her party is in the minority. She also said that there was "no quid pro quo" requiring her to support House Judiciary Committee Chairman Jerrold Nadler's (D-NY) Marijuana Opportunity, Expungement and Reinvestment (MORE) Act (HR 3617). "Personally, I want to respect the process and MORE is going to come up again and let Democrats do MORE Act. It'll die in the Senate," she said. "And so when that's done, we will do our hearing, and there was nothing done in exchange for it. I just made the ask and we're making it happen."
Opiates and Opioids
Sacklers and Purdue Pharma Reach New Deal with States Over Opioids. Members of the Sackler family, who founded Purdue Pharma, have announced a deal with a group of states that had resisted Purdue's bankruptcy plan. Under the deal, which would settle thousands of pending lawsuits for the company's role in the opioid crisis and still must be approved by a judge, the family agrees to pay an additional one billion dollars, bringing the total they have now agreed to pay to $6 billion. "While the families have acted lawfully in all respects, they sincerely regret that OxyContin, a prescription medicine that continues to help people suffering from chronic pain, unexpectedly became part of an opioid crisis that has brought grief and loss to far too many families and communities," they said in a statement. While Purdue Pharma pleaded guilty to criminal charges of minimizing OxyContin's risk of addiction and misleading marketing, no Sackler family member has ever been criminally charged or admitted wrongdoing.
Psychedelics
Oklahoma Bill to Study Therapeutic Psychedelics Advances. A bill that seeks to allow research into the therapeutic uses of psychedelics, House Bill 3414, has been approved by the House Public Safety Committee and now heads for a House floor vote. The bill, sponsored by Rep. Daniel Pae (R-Lawton), would allow the state's universities and other research institutions to begin studying psilocybin and psilocyn, the psychoactive substances in magic mushrooms.
Drug Policy
Biden Uses State of the Union to Outline Policies on Addiction and Overdose Epidemic. The president outlined his comprehensive approach, including increased funding for public health and supply reduction. He is requesting a historic $41 billion for drug policy efforts that will further these efforts, including $10.7 billion for the Department of Health and Human Services "to fund research, prevention, harm reduction, treatment, and recovery support services, with a focus on meeting the needs of populations at greatest risk for overdose and substance use disorder." Overall, the president is proposing $23.5 billion for public health approaches to drug use and its consequences.
The Administration has prioritized funds for harm reduction. The American Rescue Plan included $30 million in support for harm reduction services -- a historic amount that will enhance interventions like syringe services programs. Additionally, CDC and the SAMHSA announced that federal funding may now be used to purchase fentanyl test strips in an effort to help curb the dramatic spike in drug overdose deaths.
The president also proposed spending $17.5 billion for supply reduction (read: enforcing drug prohibition), including $5.8 billion for interdiction efforts, an increase from the amount spent this year.
International
Costa Rica Legalizes Medical Marijuana. With the signature of President Carlos Alvarado on a revised medical marijuana bill, Costa Rica becomes the latest nation to legalize medical marijuana. Earlier in the year, Alvarado had vetoed the bill, but lawmakers made changes requested by the president. The bill also legalizes hemp, but not recreational marijuana. Alvarado is about to leave office, and the two presidential candidates seeking to replace him, José María Figueres and Rodrigo Chaves, have both spoken in favor of legalizing recreational use of marijuana.
New Zealand Medical Marijuana Patients Now Have Access to Smokeable Buds. Medical marijuana patients suffering from chronic pain will now be able to purchase smokeable buds after the Ministry of Health approved imports from an Australian firm. The buds are supposed to only be used to make a tea, but smoking or vaping them activates their soothing qualities more quickly, and patients and providers say it will be smoked and vaped.