A signature-gathering deadline looms in Nebraska, DC does away with requiring a doctor's recommendation to buy medical marijuana, and more.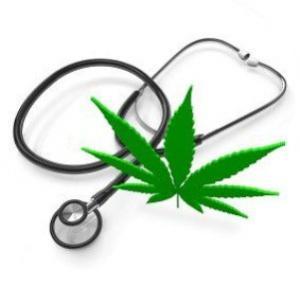 Nebraska
Nebraska Medical Marijuana Initiative Campaign Has Only A Week to Come Up With 50,000 Signatures. Things are looking grim for Nebraskans for Medical Marijuana, the group trying to qualify an initiative for the November ballot. The campaign needs 50,000 more valid voter signatures in the next week to qualify but has only gathered 35,000 signatures in months of signature-gathering. The campaign has been plagued this year by the loss of significant donors who had funded past efforts. "The reality is we need 50,000 Nebraskans to sign the petition in the next two weeks. Now it's on Nebraskans. The volunteers and patients have carried the water this far. It's on Nebraskans to go out and find a place to sign it," said state Sen. Anna Wishart, co-chair of the initiative. The same group qualified an initiative for the 2020 ballot, only to have it thrown out by the state Supreme Court.
North Carolina
North Carolina House Republicans Block Medical Marijuana Bill. The state Senate has passed a medical marijuana bill, the Compassionate Use Act (Senate Bill 711), but it now appears doomed in the House even though the legislative session still has more than a week to run. During a closed-door meeting Wednesday, House Republicans voted internally not to advance the bill. But the bill is not dead until the session ends, and it is theoretically possible that the bill could advance because budget negotiations are still ongoing.
Washington, DC
DC Council Ends Requirement for Doctor's Recommendation Before Buying Medical Marijuana. The DC Council on Tuesday unanimously approved a bill eliminating the requirement that people seeking to purchase medical marijuana first obtain a doctor's recommendation. The bill allows city residents 21 and over to "self-certify" they need marijuana for medicinal purposes when they register for a patient card. The bill now goes to Mayor Muriel Bowser (D), who has indicated she supports the measure.