A New Mexico cop gets popped for using drugs to lure potential mates, a Texas deputy partied too hearty, a Minneapolis cop goes away for stealing drugs during bogus traffic stops, and more. Let's get to it: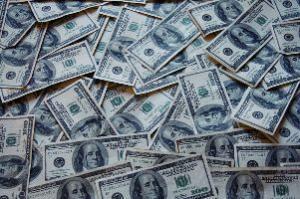 In Gadsden, Alabama,
a Marshall County sheriff's jail guard was arrested June 2
for smuggling meth into the jail. Corrections Officer David Lowe went down after an internal investigation uncovered small amounts of meth and marijuana, and is charged with first-, second-, and third-degree promoting prison contraband and two counts of possession of a controlled substance (methamphetamine).
In Meridian, Mississippi, an East Mississippi Correctional Facility officer was arrested June 1 for trying to smuggle marijuana into the jail. Guard Jashati Amore Alford was caught bringing five pounds (!) of weed into the jail. She is charged with attempting to introduce contraband into a correctional facility, and was last reported residing at her former place of employment until she made bail.
In Sulphur Springs, Texas, a Van Zandt County sheriff's deputy was arrested last Saturday on drug-related charges after he was found unconscious on the floor of a metal shop with a meth pipe and a subsequent search of his home uncovered a substantial dope stash. Deputy Jon Phillips claimed all the drugs found were evidence, but he never logged them in anywhere. His stash included 209 grams of liquid meth, two grams of crystal meth, 70 units of liquid in a hypodermic syringe believed to be meth, 28 ounces of marijuana, and under a half-gram of cocaine. He is charged with possession of less than 400 grams of a controlled substance, possession of less than one gram of a controlled substance
In Albuquerque, a former New Mexico state police officer was convicted last Monday of dealing drugs to teens while he was on the force. Daniel Capehart went down in a 2018 sting operation where he offered marijuana to someone he thought was a teenage girl in exchange for photos of her. Subsequent investigation revealed that he was stealing drugs seized during arrests and given them to women he was attracted to, including a 16-year-old girl. He is looking at a mandatory minimum five years in prison, but prosecutors are asking for eight.
In Minneapolis, a former Minneapolis police officer was sentenced last Wednesday to more than three years in prison for stealing drugs from people during bogus traffic stops. Ty Jindra, 29, was convicted last November of stealing Tramadol, methamphetamine, and oxycodone from people he had stopped—one for a tag violation and one a group of teens who rolled through a stop sign—and then conducted unlawful searches, confiscating the drugs for his own use. That garnered him two civil rights violations for the illegal searches. Tindra admitted to developing a dependence on Xanax and then moving on to street drugs.