A Michigan detective goes to prison for peddling fentanyl, a Tennessee deputy is in trouble over a tricky scheme to get his hands on a vehicle seized in a drug bust, and more. Let's get to it: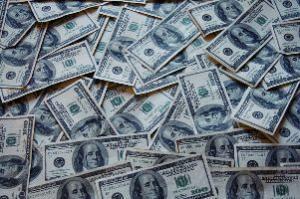 In Angola, Louisiana,
an Angola state prison guard was arrested last Wednesday
after she got caught sneaking meth into the prison inside a bag of potato chips. Now ex-Corrections Officer Alissa Plessy, 53, went down in a random search as she reported to work and was found to be carrying nearly 17 ounces of the drug, She is charged with possession with intent to distribute Schedule II narcotics and introduction of contraband into a penal institution.
In Baltimore, a Baltimore police officer was arrested last Wednesday for allegedly selling ghost guns and drugs to a motorcycle gang. Officer Steven Umberto Angelini, a 16-year veteran of the force, began selling and trading drugs with the president of the Maryland Infamous Ryders Motorcycle Club after a drug supplier they both knew was murdered. In January, he provided 90 oxycodone pills in exchange for $100 and an eighth-ounce of cocaine. He also offered the biker leader information on the dealer's murder and on buying more drugs. In April, Angelini made another deal, this time trading a ghost gun he said he built for cash and cocaine. The exact charges he faces were not specified.
In Covington, Tennessee, a former Tipton County sheriff's deputy was indicted last Wednesday for using his position as an evidence custodian to post a car that had been seized in a drug investigation for sale on a state web site in the middle of the night and then having a friend of his buy the vehicle for $500 34 seconds later using a "Buy Now" option. The vehicle was later sold on the site for $2,853.83 in October 2021. Former Deputy Daniel Jacobs was charged with official misconduct, attempted theft of property over $2,500 and computer crimes over $2,500.
In Highland Park, Michigan, a former Highland Park Police detective was sentenced Tuesday to two years in federal prison for peddling fentanyl. Tiffany Lipkovitch, 47, an 11-year detective, was caught arranging deliveries of samples of her wares on numerous recorded phone calls and in recorded meetings. She was convicted of conspiracy to distribute fentanyl.