British Tories audition a new scheme for punishing drug users that effectively decriminalizes somebody's first two drug busts, a new study finds racial disparities in Pennsylvania marijuana arrests are increasing, and more.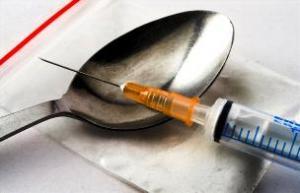 Marijuana Policy
House Passes Defense Spending Bill with Marijuana Amendments. The House last Thursday approved the National Defense Authorization Act, which includes nine amendments pertaining to marijuana and other drug policies. Included in the House version of the bill is language from the Secure and Fair Enforcement (SAFE) Banking Act, language allowing Department of Veterans Affairs doctors to allow medical marijuana recommendations, and two psychedelic research amendments. The SAFE language, which the legal marijuana industry is clamoring for, has been passed in the House as part of several earlier omnibus spending bills, only to be killed in the Senate by Majority Leader Charles Schumer (D-NY) and his allies, who have been holding out for passage of a full-blown marijuana legalization bill. We shall see if it turns out any differently this time.
Black Pennsylvanians See More Racial Bias in Marijuana Arrests. A new study from the National Organization for the Reform of Marijuana Laws (NORML) finds that racial disparities in marijuana arrests jumped upward in 2020, even though overall pot arrests declined. Black Pennsylvanians were five times more likely to be arrested for marijuana statewide. The largest disparity was in Cumberland County, where Blacks were 18 times more likely to be arrested for pot than Whites. "I will say that the numbers moving in the wrong direction is certainly a concern," said Executive Director of the Pennsylvania Cannabis Coalition Meredith Buettner. "This is all the more reason that we really need to dig into adult use policy here in Pennsylvania, Pennsylvanians." The Republican-controlled state legislature has so far blocked any moves toward legalization.
Drug Policy
CDC Finds Huge Increase in Number of People Injecting Drugs. A new study from the Coalition for Applied Modeling for Prevention (CAMP) and funded by the Centers for Disease Control and Prevention (CDC) shows a rapid increase in the number of people shooting up drugs in the past decade. The most recent data, from 2018, put the number of injection drug users at about 4 million, five times the number in 2011, the last previous estimate. The study also found that overdoses -- both fatal and non-fatal -- had also increased dramatically, with deaths related to injection drug use rising threefold during that period, which was before the current spike in overdose deaths, now around 100,000 a year. For every fatal injection drug overdose, there were 40 non-fatal ones, the study found. The CDC estimates that a third of people who inject drugs share syringes, needles or other drug injection equipment.
International
British Tories Plan to Punish Drug Users, Could Seize Their Drivers' Licenses, Passports. The Home Office has announced a scheme to punish drug users in a bid to "tackle the scourge of drug abuse in society." Under the "three-strikes" proposal, first-time illicit drug offenders, including marijuana offenders, would have to pay for and attend a drug awareness course. A second offense would merit a formal warning, another drug awareness course, and up to three months of mandatory random drug testing. For a third offense, people would be criminally charged and, upon conviction, could be banned from nightclubs and other entertainment venues and could have their drivers' licenses and passports confiscated. But, hey, that is effectively decriminalization for the first two offenses. The proposal will now undergo a three-month consultation period before being amended or implemented as is.