Some marijuana and psychedelic amendments have made it into a defense spending bill, Germany's Left Party is calling for drug decriminalization, and more.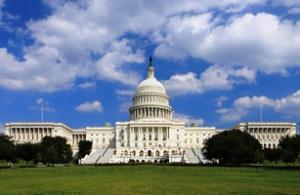 Marijuana Policy
House Approves Marijuana and Psychedelic Amendments to Defense Spending Bill. The House on Wednesday voted to includes a pair of amendments on psychedelic research and one that would require the military to study marijuana-related discrimination in the armed forces as part of an omnibus defense spending bill. Another half dozen marijuana-related amendments remain to be voted on before a final vote on the defense bill. The psychedelic amendments would require research into the therapeutic potential of substances such as psilocybin, MDMA, and ibogaine and one of them is aimed at active duty service members with PTSD.
Senate Democrats' Marijuana Legalization Bill Coming Next Week. A legalization bill backed by Senate Majority Leader Chuck Schumer (D-NY) and Sens. Cory Booker (D-NJ) and Ron Wyden (D-OR) is set to be filed next week. The Senate Democratic leadership is pushing the bill, the Cannabis Administration and Opportunity Act, even as it comes under criticism that it is blocking consideration of incremental reforms that would give state-legal marijuana businesses access to banking and financial services. The House has already passed its own marijuana legalization bill, the Marijuana Opportunity, Reinvestment and Expungement (MORE) Act (HR 3617).
International
Germany's Left Opposition Party Calls for Drug Decriminalization. Even as the country moves down the path toward marijuana legalization, the Left Party (Die Linke) is calling for the decriminalization of so-called hard drugs, including cocaine, heroin, and methamphetamine. The party is proposing a "fundamental rethink" of national drug policy and is calling for addicts to be given access to small amounts of drugs under "therapeutic support." Drug users must be "consistently protected from criminal prosecution," the party said in its motion. Die Linke said the move would free up police resources for more important matters. "Police, public prosecutors, courts and last but not least medical facilities must be relieved and be able to concentrate on important public welfare tasks," the party said.<
Peru Wants US Help to Stop Cocaine Trafficking Planes. Peru has since March been seeking an accord with the US to allow "non-lethal" support for intercepting drug-carrying planes headed for global markets. The US once provided air support for Peruvian efforts to intercept planes, but that program ended two decades ago after the Peruvian Air Force mistakenly shot down a plane that was carrying US missionaries, killing two of them. Ricardo Soberon, head of DEVIDA, the national anti-drug agency, said global demand is undermining eradication efforts on the ground and that it was time to review the "principle of shared responsibility." He added that talks with the US are ongoing: "The process now is strictly one of bilateral negotiation. The Peruvian Foreign Ministry has it in its hands, so we hope to finish that as soon as possible." He said he expects to travel to Washington in the fall to meet with State Department officials to discuss the matter.