A Nebraska initiative campaign hands in signatures, no more medical marijuana sales tax in the Garden State, and more.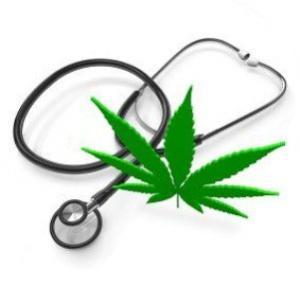 Nebraska
Nebraska Medical Marijuana Initiative Campaign Turns in Signatures. Nebraskans for Medical Marijuana has handed in some 90,000 raw signatures to try to put its a pair of linked medical marijuana initiatives on the November ballot. It needs roughly 87,000 valid voter signatures to qualify, leaving the campaign with a very slim buffer to account for any invalidated signatures. But after a court ruling this week, the campaign may need to have the support of five percent of voters in 38 of the state's 93 counties. That issue is currently being litigated, but as things stand, the requirement is still in effect.
New Jersey
New Jersey Ends Sales Tax on Medical Marijuana Products. Beginning July 1, medical marijuana patients no longer have to pay a state sales tax on their purchases. New Jersey had been one of the few states that imposed the sales tax on medical marijuana but passed legislation in 2019 to begin phasing it out. Now it is gone. "Removing state sales tax on medicinal cannabis is consistent with Governor Murphy and the legislature's intent to prioritize patients and improve affordability," said Jeff Brown, Executive Director of the New Jersey Cannabis Regulatory Commission. "As the sales tax has been phased out… patients have been able to spend less on their medicine, further ensuring patients are prioritized over recreational consumers."
Pennsylvania
Pennsylvania Governor Signs Marijuana Banking and Insurance Reform Bill into Law. Gov. Tom Wolf (D) on Monday signed into law House Bill 311, which includes provisions to protect banks and insurers who work with state-legal medical marijuana businesses. The measure does not protect banks and insurers from any federal repercussions but sends a signal to the financial services industry that it won't face repercussions under state law. The new law says that a "financial institution authorized to engage in business in this Commonwealth may provide financial services to or for the benefit of a legitimate cannabis-related business and the business associates of a legitimate cannabis-related business." And ditto for insurance companies.