DC's congressional delegate files an amendment to allow marijuana use in public housing in places where weed is legal, Connecticut hands out its first social equity marijuana growing licenses, and more.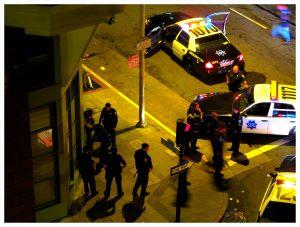 Marijuana Policy
Eleanor Holmes Norton Files Amendments to Allow Marijuana Use in Public Housing in Jurisdictions Where It Is Legal. Congresswoman Eleanor Holmes Norton (D-DC) announced Wednesday that she has filed two amendments at the House Rules Committee to the fiscal year 2023 Transportation, Housing and Urban Development, and Related Agencies Appropriations bill to allow marijuana in public housing in jurisdictions where marijuana is already legal. One amendment would prohibit the Department of Housing and Urban Development (HUD) from using its funds to enforce the prohibition on marijuana in federally assisted housing in jurisdictions where recreational marijuana is legal. The other would prohibit HUD from using its funds to enforce the prohibition on medical marijuana in jurisdictions where medical marijuana is legal. The amendments are co-led by Congressman Earl Blumenauer (D-OR) and Congresswoman Barbara Lee (D-CA).
Connecticut Social Equity Council Awards First Commercial Marijuana Licenses. The state took another step toward getting retail marijuana sales up and running Tuesday as the Social Equity Council awarded its first commercial marijuana licenses. The 16 licenses are for marijuana growers. The marijuana grows must be located in areas "disproportionately impacted" by the war on drugs. "Our actions today will be transformative for social equity applicants, but more importantly will bring change to communities most harmed by the war on drugs," said Andrea Comer, Connecticut Social Equity Council chair. It's not quite a done deal, though: Licensees must still pass a background check and pay a $ 3 million (!) fee before being officially licensed.
Drug Policy
Massachusetts Drug Decriminalization Bills Move to Study Phase. After the legislature's Joint Committee on Mental Health, Substance Use, and Recovery approved a pair of companion drug decriminalization bills, Senate bill 1277 and House bill 2119, last month, the legislation has now advanced to the Joint Committee on Health Care Financing. That committee has now referred the measures for further study, with a report issued at an unspecified later date. Most bills referred to study die there, and bill sponsor Sen. Julian Cyr (D) has expressed doubts about its future. Still, a decriminalization bill has advanced in the state legislature.
Law Enforcement
New San Francisco DA Brooke Jenkins Announces Large Reversal of Boudin Policies Over Drug Arrests. After progressive prosecutor Chesa Boudin was recalled by voters last month, incoming District Attorney Brooke Jenkins is now working to undo his policies. She announced that she would be going after drug dealers in the city, singling out the Tenderloin district as areas that need the most help. She also singled out fentanyl as the big drug to crack down in the city. "The days of giving dealers a free pass to flood the streets with fentanyl are over," said Jenkins during a press conference in the district on Tuesday. "I told the public that on day one I will begin enforcing drug crime law. I mean what I say and I am focused on delivering on my promise to hold serious and repeat offenders accountable for wreaking havoc in our communities like the Tenderloin." Jenkins said she would offer more details on policy changes soon.