Kansas Democrats propose constitutional amendments to legalize medical and recreational marijuana, an Indiana lawmaker files a medical marijuana bill, and more.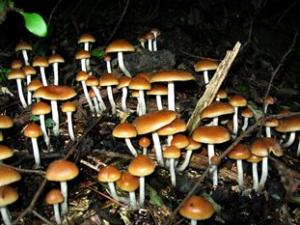 Marijuana Policy
Kansas Democrats Announce Plan for Marijuana Legalization, Medical Marijuana Constitutional Amendments. House Minority Leader Tom Sawyer (D) and Assistant Minority Leader Jason Probst (D) announced on Thursday they will introduce a pair of constitutional amendments to put the issues of marijuana legalization and access to medical marijuana directly to the voters. Democratic lawmakers next door in Iowa announced a similar move earlier this week. Republican-led legislatures in both states have blocked further marijuana law reforms, but the Democrats are hoping the legislatures will at least pass the measures and let the voters decide.
New Hampshire House Again Votes to Legalize Marijuana. For the third time since 2019, the House has approved a marijuana legalization bill, this year's version being HB629-FN. The bill would allow adults to possess up to three-quarters of an ounce of marijuana and to grow up to six plants. It could be traded or given away but not sold. The House passed a broader bill that would have allowed taxed and regulated sales in 2019, only to see it die in the Senate. And a bill similar to this one passed in 2020, only to die in the Senate. Gov. Chris Sununu (R) opposes legalization, but this bill passed the House with a veto-proof majority. It now heads to the Senate.
Medical Marijuana
Indiana Lawmaker Files Medical Marijuana Bill. State Senator Greg Taylor (D-Indianapolis) has filed a bill to allow medical marijuana use in the state. The measure, Senate Bill 231, would create a medical marijuana program where patients and caregivers with a physician's recommendations could possess and use marijuana. It would also set up a regulatory authority to oversee the program. Prospects are uncertain in the Republican-dominated state legislature.
Psychedelics
Washington State Lawmakers File Therapeutic Psilocybin Bill. State Senators Jesse Salomon (D) and Liz Lovelett (D) have introduced a bill that would allow people to use psilocybin and psilocin, the psychoactive ingredients in magic mushrooms, with the assistance of a trained and state-licensed psilocybin services administrator. The bill, Senate Bill 5660, is titled the Psilocybin Wellness and Opportunity Act. People would have to go to a licensed service center to partake, unless they suffer certain medical conditions or are unable to travel, in which case they could receive psilocybin at home and meet remotely with a facilitator. Under the bill, the state Department of Health would issue licenses and regulate the new industry. The act would further establish the Washington Psilocybin Advisory Board within the department to advise on issues such as available scientific and social research, best practices for supported use as well as criteria for the bill's social opportunity program.